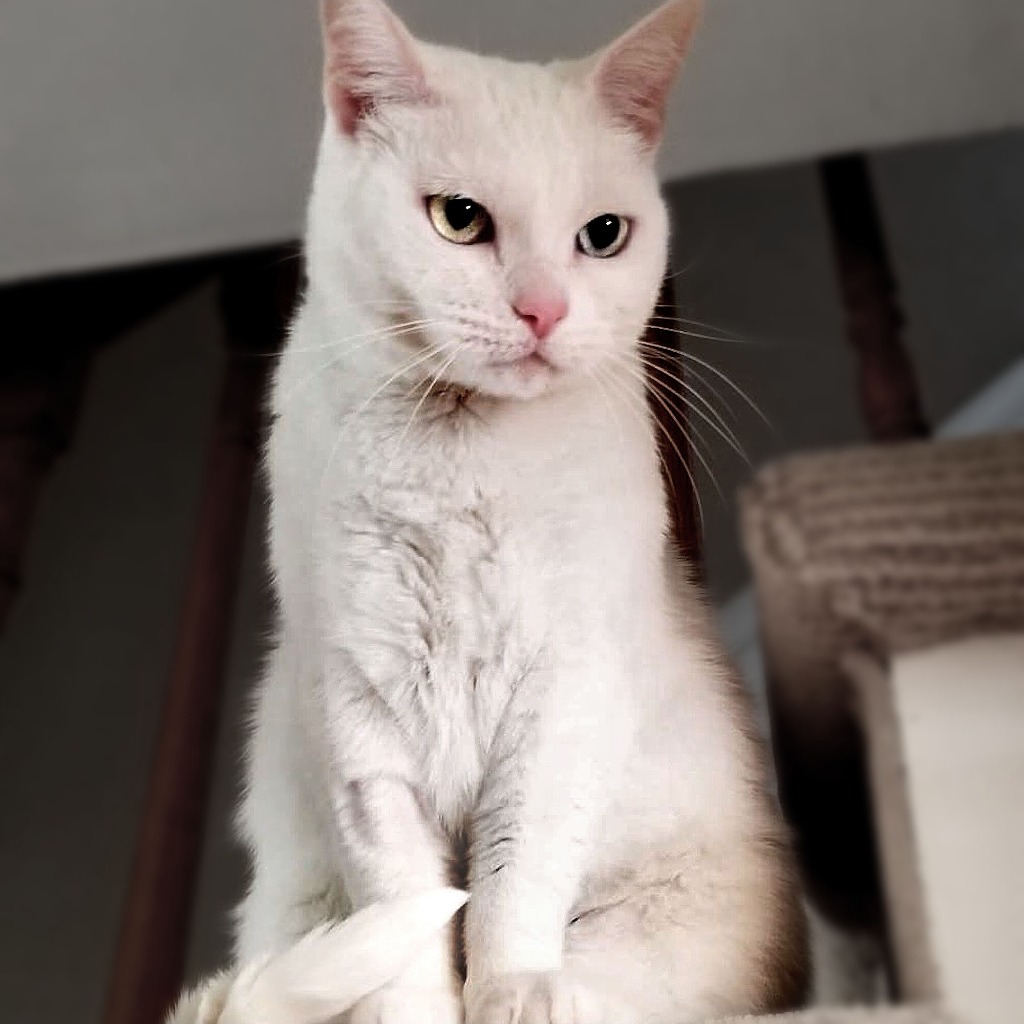 Pearl is one half of a bonded pair, she needs to find her forever home alongside her best friend, Tiffany!

This snow white delight is so well mannered, eight year old Pearl has a fantastic temperament and is just wonderfully sweet all around. Although she can be nervous when experiencing new situations, it doesn't take her long to get used to new people and places, especially when she has Tiffany by her side to help her settle in.

Pearl loves to be loved, but she's particularly fond of having her head massaged and having her favourite spot under her chin delicately rubbed. Just like her sister, Pearl will come a-trottin' along when you call her over, but she trots even quicker if you're holding a bag of her favourite Friskies temptations to offer. Who doesn't like a little treat? ;)

Throughout the day, Pearl likes to spend her time close to her favourite humans. This often means that she ends up curled up in your lap, dozing the day away while you watch TV or play on your phone. She just likes to keep close by.

Pearl has a heart murmur, although that doesn't stop her from enjoying each day to it's fullest by any means! She simply gets a bit of medication twice a day, once in the morning with breakfast and once in the evening at dinner, and then she goes along on her merry way. Pearl is the best little patient too, she just eats her medication right in her wet food, no hassle, no stress!

She gets along wonderfully with her foster family's teenagers, always sharing her sweet and affectionate personality, but Pearl draws the line at the resident lab. Although she may look delicate and demure, Pearl isn't afraid to hiss and chase the dog if she gets too close for comfort!