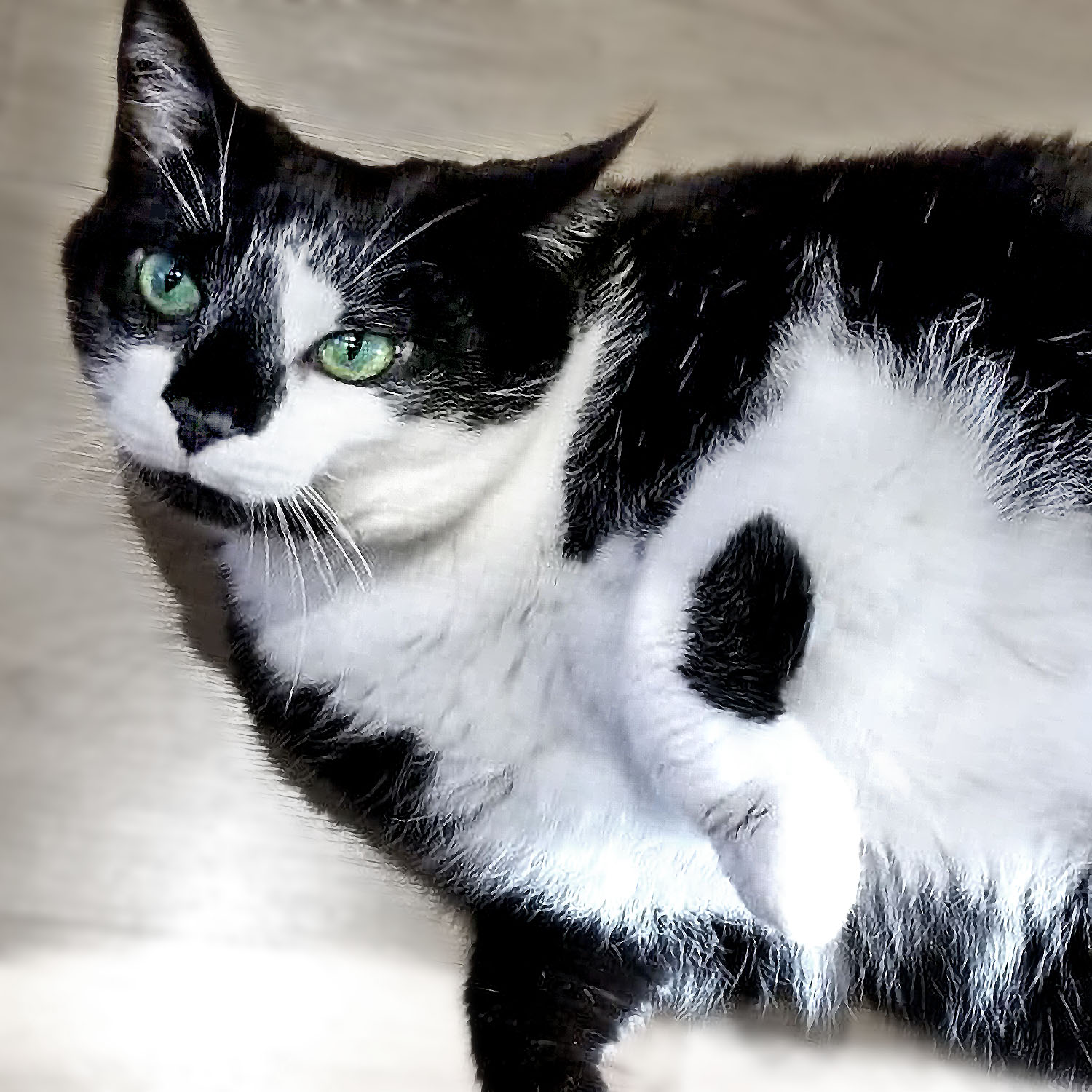 Tiffany is one half of a bonded pair, she needs to find her forever home alongside her best friend, Pearl!

Big girl, you are beautiful! Goodness gravy, eight year old Tiffany is just one of the sweetest, most personable kitties we have ever laid eyes on. She's got a huge purr that she isn't afraid to use at a moment's notice, and especially if she's on her way to see you for a belly rub.

Tiffany will excitedly flop over and roll onto her back when you approach her with no shyness whatsoever, baring her soft belly to the world in hopes of getting a rub. If she's not rolling on the floor, she's probably sitting up beside you or trying to crawl on to your lap for some snuggles. Tiffany can absolutely be described as a lap cat!

When you call her, Tiffany (Affectionately shortened to Tiffy by her foster family) will come trotting over to see what you're up to, but she's even more excited if you shake her favourite bag of treats. Nothing hits the spot quite like a little pile of Temptations treats, as far as Tiffany is concerned.

Tiffany is a good eater who enjoys her canned food mixed with her dry kibble, but she's not particularly adventurous when it comes to new foods. She's not really a table scraps kinda gal, she likes to stick with what she enjoys and already eats.

When it comes to other animals, Tiffany just loves her foster family's black lab, and of course, she loves her pretty sister Pearl! She also gets along great with the teenagers she has met, but that's not surprising at all - There isn't a shy bone in Tiffany's body, she's a social butterfly who loves everyone she meets!