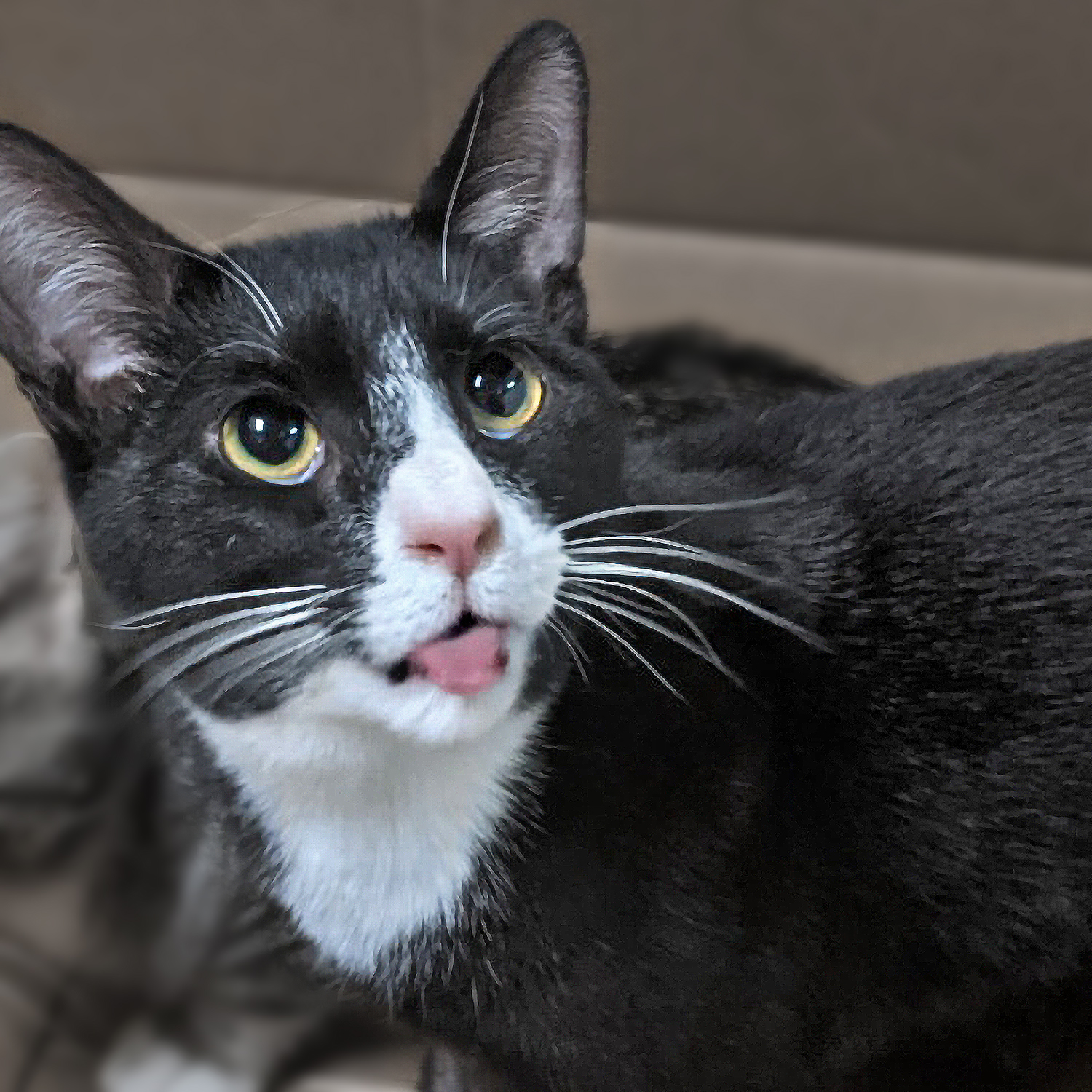 Mischief the monkey, Mischief the marvelous, Mischief the magic... Whatever you call him, there's one thing for sure - Our seven month old Mischief is a bundle of joy to have around! There's just no end to the smiles that this little lad gives us when he's around, whether he's galavanting around the place like he owns it or settling onto your lap for a nap, Mischief is a fantastic cat.

When we first met Mischief, it was when he arrived at our door after being rescued from a huge hoarding situation - He came into our care alongside 50+ cats and kittens (and counting!), but despite everything he'd been through, our sweet boy has shown nothing but love and affection for those around him.

Mischief is, first and foremost, extremely mischievous as his name might imply! Not in a bad way of course, but he has an amazing ability to get up to all sorts of monkey business no matter the time of day. He loves to climb, loves to jump, and loves to be a CAT! If Mischief can reach something, it's a safe bet that he will proceed to play with it for hours. Toys are an absolute must with this little dude, and the more the merrier!

Besides being a total character, Mischief is also super snuggly and affectionate to us humans. When he sees you coming, he will chirp and rumble in his chest and sing to you in his own unique little song. Sometimes Mischief gets so excited that he even starts to squeak like a puppy! He's just too cute, with his little paws and huge personality.

Nothing gets under Mischief's skin, he gets along great with every cat that he meets and has yet to face an experience that scared him for more than a few moments. He has conquered his fear of our beastly washing machine, shown that he has no hesitance with heights after climbing to the roof of our adoption pens, and eleven bravely faced the terrifying battery-operated cat chase toy that most of our other residents steer clear of.

If you're looking for an energetic, fun-loving party animal, then definitely consider adding Mischief to your family! He would love to join your home, and keep you smiling for years to come.