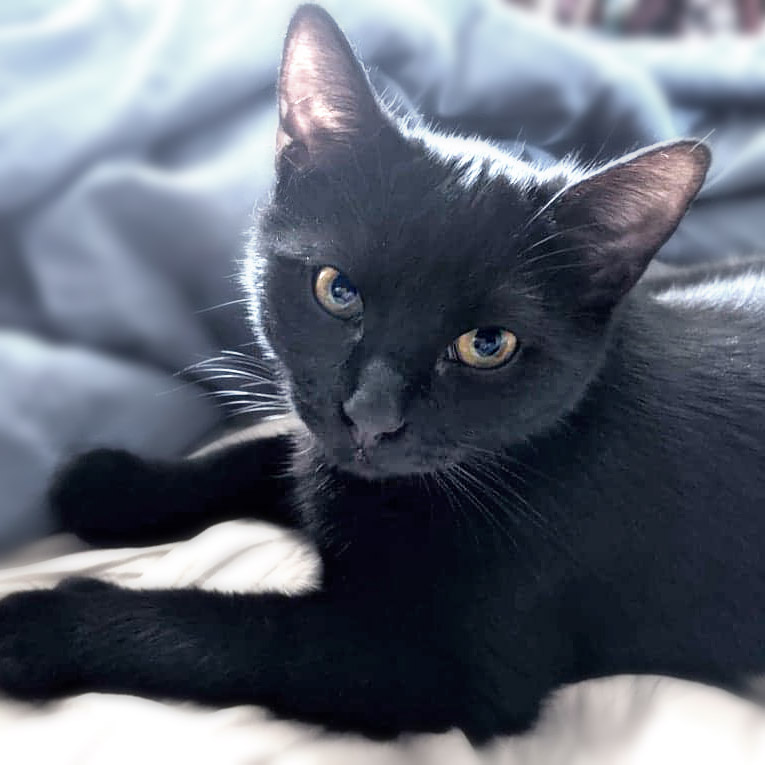 One year old Gem really is just that - A true gem of a kitty! Gem doesn't take too long to warm up to new people, although she is just a wee little kitty, and so sometimes she can be a little shy. Be patient and offer her plenty of love and understanding, and Gem will be your best friend in no time!

Gem is playful and enjoys hanging out with her humans, and some of her favourite pastimes include gazing out the window at the birds fluttering around outside. Because of her fascination with nature, sometimes her foster family will put on 'Cat TV' for her - Videos of birds, squirrels, chipmunks and the like going about their business! Gem is just enraptured by these videos, and it's quite funny to watch.

When it's time to play, Gem will often go right for a cat nip mouse, her fishing rod toy, or the cat tree. Gem is very energetic and highly active, and so she will definitely need lots of toys and a scratch post to keep her occupied in her future forever home! She likes to keep her nails neat and tidy on her designated cat trees and poles.

Gem has a loud purr that she puts to good use when it's time to come and cuddle her foster family in bed. She has come a long way from the shy little kitty we first met when she arrived, but she does still sometimes have moments of timidness where she will tuck herself somewhere safe if she gets frightened. Luckily, she loves and trusts her humans, and will come out again before long, sometimes even to come and sit on your lap!

Gem is a fantastic eater who enjoys both her wet and dry food, and her favourite treats are Temptations and Greenies. She also has impeccable litter box habits and is very polite about doing her kitty business.

Although Gem has not interacted with dogs or children, she gets along AMAZINGLY with other cats, and will need to go to a home that either already has a friendly feline to keep her company, or be adopted with a friend so that she doesn't get lonely.