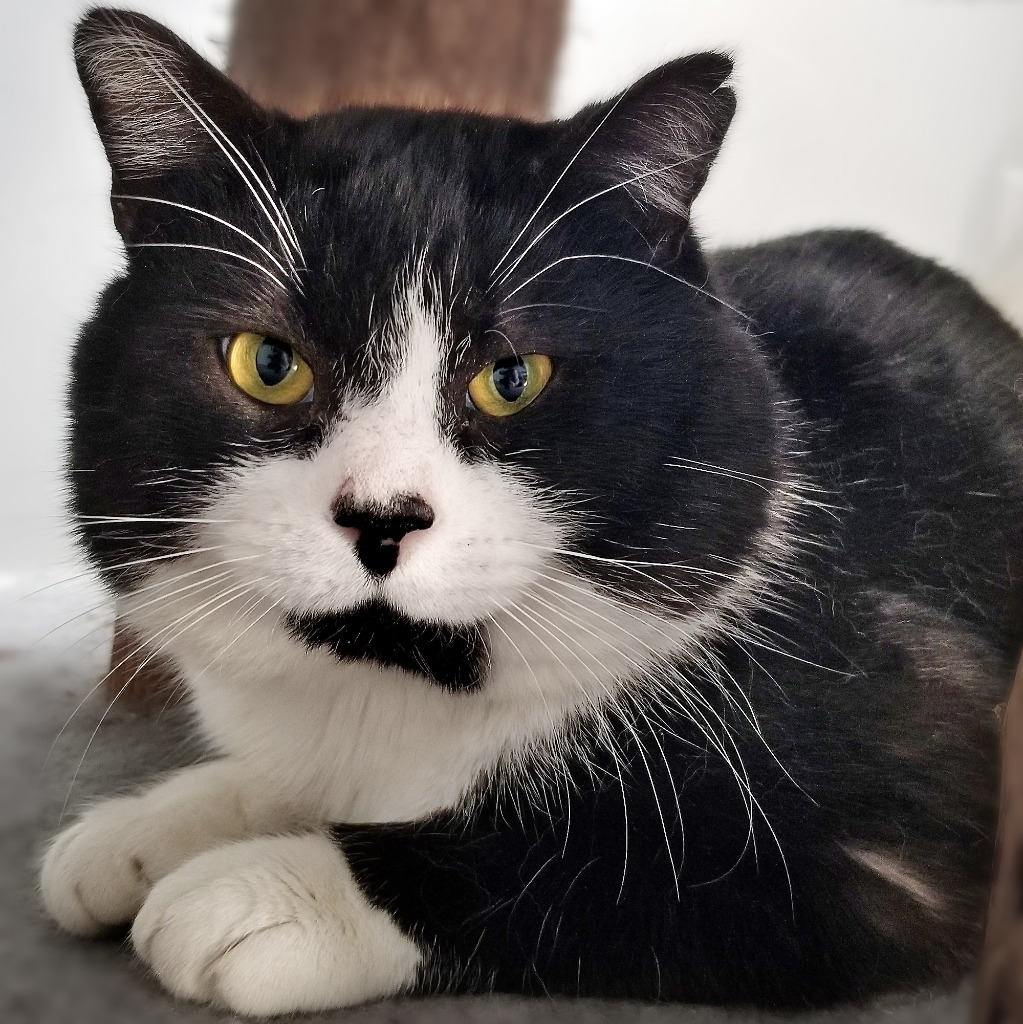 Our big boy Joey is the perfect dictionary definition of a 'Gentle giant', despite his intimidating size, this two year old sweetheart just wants to be loved all day long!

Joey spent the first year and a half of his live living on the streets, working hard every day just to survive to see the next. He managed to get by only because of the kindness of a family who had been feeding him, until he was finally rescued and brought to our shelter. At first, Joey was terribly unsure of this intense change of scenery, and he showed us his nervousness by tucking his head into his beds and hiding his large body away as best as he could.

Since spending time in one of our loving foster homes, Joey has flourished and grown into such a confident and handsome (not so) little man! These days he just can't get enough of being pet or having his thick cheeks scratched, chin rubs, the whole nine yards. Joey is especially fond of being brushed - You could literally brush him for hours, and he'd never complain!

Although Joey is still working up the courage to be picked up, that doesn't stop him from happily sitting right next to you and soaking up the love when he can. He's got that rumbly motor-boat purr that we all adore, and he enjoys making conversation with the other kitties in his foster home, especially the other boys.

Joey has made incredible progress in his foster home, but it's important to know that this gentle kitty is still timid when it comes to fast movements or loud noises, which is very understandable when you consider all of the terrifying things he likely saw and heard while being outside. Just give him some gentle reassurance, and Joey trusts that his humans will keep him safe!

When it comes to play time, Joey is a bit of a night owl and really enjoys spending his evenings playing with toy balls or batting around catnip toys. And oh boy, does he ever love treats! Joey isn't a picky eater at all, and he especially loves a nice bowl of canned food for dinner.

Joey would do great in a relatively quiet home, especially one with other kitties that he can make friends with and continue to gain his confidence.