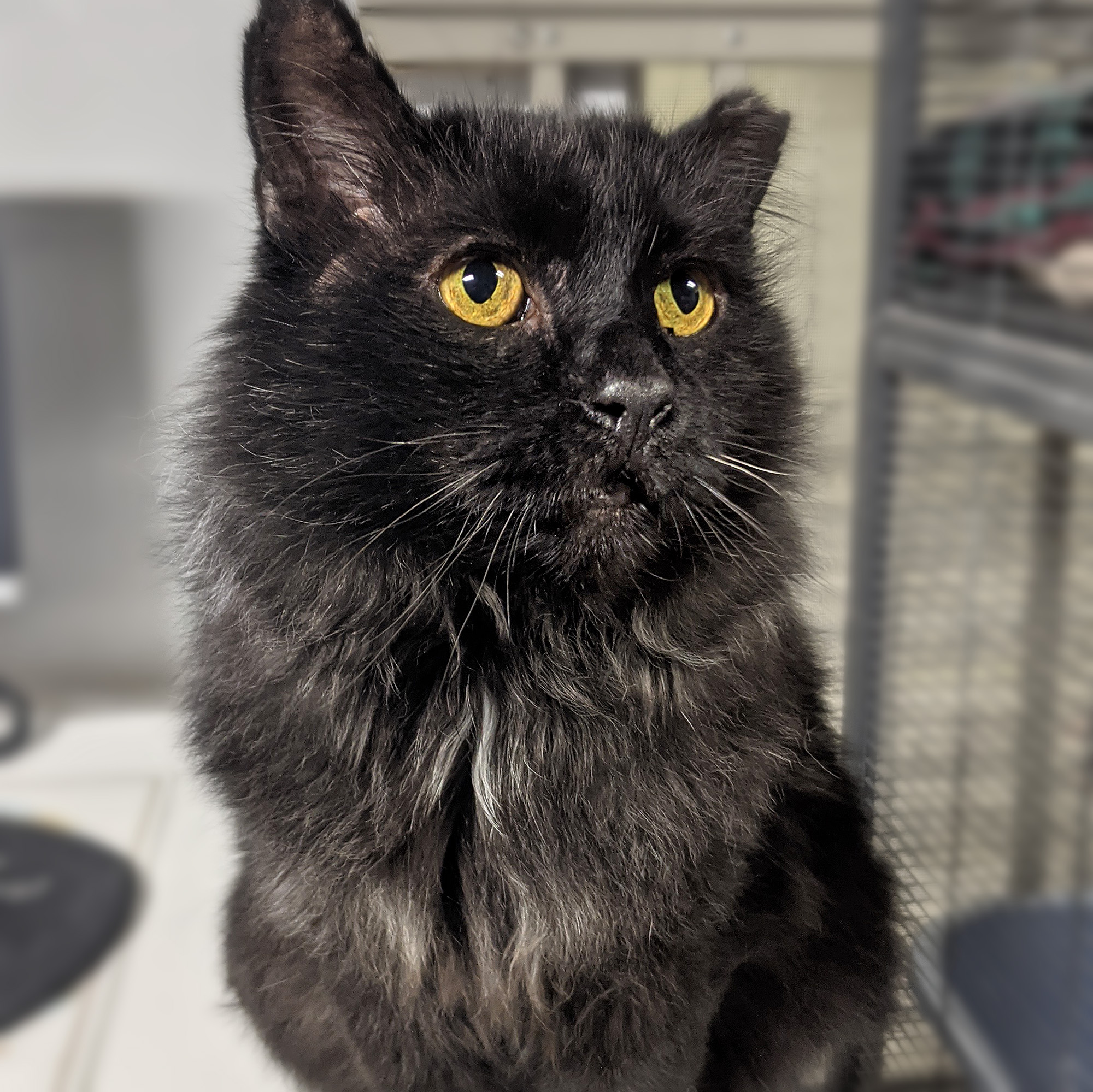 Our ruggedly handsome Blackjack has come a heck of a long way from the skin-and-bones, sickly poor soul that he was when we all first met him. Fresh off of the streets and struggling to survive parasites, ticks, malnutrition and extensive injuries, you would think that the last thing on Blackjack's mind would be love or forgiveness... But he proved us happily wrong.

At just shy of four years old, Blackjack was one of many kitties living in a huge outdoor colony near a popular cottage destination - Folks come to have a good time, occasionally they bring their pets, and unbelievably they sometimes leave them behind. Blackjack may have been one of these abandoned kitties, or he may have been a kitten of one, but regardless of how he got there, Blackjack suffered heavily during his time outdoors.

Despite everything he had been though, Blackjack was more than happy to immediately open himself up to the possibility of finally being loved and cared for. He gladly pressed his thin body into our hands, purred as we massaged his patchy fur, and had the BEST sleep of his life in his first real bed.

Nowadays you would hardly believe that our majestic, thick-furred and pleasantly plump boy had such a harrowing backstory, he recovered so well! Blackjack has taken to the indoor cat life like peanut butter on toast, he loves to take up all of the space on our desk, and lay his paws on our keyboard while we try to work. He's a bit of a lazy daisy, and will spend ample time grooming his soft belly and lounging throughout the day!

Blackjack enjoys being pet and massaged, especially his thick cheeks and upper shoulders, but he's not a big fan of his back end being touched - He's sensitive! Blackjack is also pretty playful when the mood strikes, and he enjoys wiggly wand toys when he isn't too busy sleeping.

Blackjack has no concept of 'personal space', he will steal your chair when you stand up and sit directly in front of you while you try to look at your computer - Anything to get you to pay attention to him! Sometimes, if you're very lucky, Blackjack will give you kitty kisses while he purrs super loudly.

In general, Blackjack tolerates other cats, but overly hyper or energetic kitties freak him out a little. He may do best as the only kitty in his home, the king of the castle!