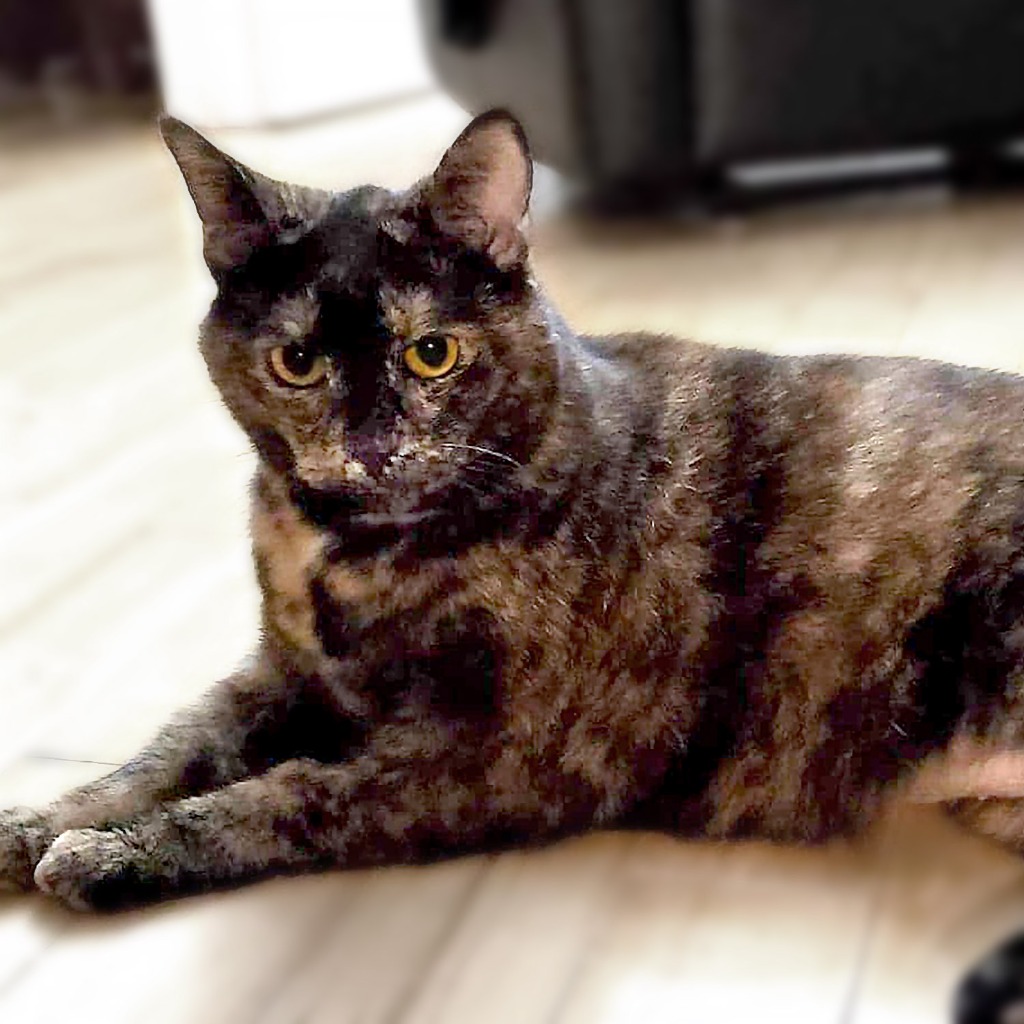 Miss Harvest is a kitty of the queenly sort, she's curious and adventurous, always on the move looking for something fun to get into! At seven years young, this gal is more than ready to trot happily after her favourite humans and keep you company during the day as you go about your business, or even just sit behind you on the couch while you watch TV.

There's no doubt about it, if Harvest isn't busy galivanting around the house or playing with her favourite catnip stuffed ducky, she's sleeping. Harvest knows the benefits of proper beauty sleep, and so she takes every opportunity to nap in the warm sunshine, or on the couch, or on the dining room chair... She's not picky, if Harvest fits, she sits!

Harvest is an independent girl and lives up to the title of kitty queen, she isn't the biggest fan of being snuggled or coddled, but she's more than happy to stick close to you and keep you company throughout the day. Harvest sees herself as more of a partner in crime than a lap cat, she'll keep an eye on you and sit on your lap for short periods of time, but she would much rather be on the move and exploring every inch of the house - Every closet, every drawer, every sneaky spot, Harvest has to investigate.

As the intelligent and clever cookie she is, Harvest has learned a neat trick where her foster dad will whistle, and Harvest will hop from his lap to headbutt under his chin! ;) She will also proudly parade her toys around in her mouth when she catches them, especially her catnip ducky or her stuffed catnip banana!

Harvest was severely overweight when she first came into our care, and although she has done a great job at shedding a few pounds, she would greatly benefit from an active lifestyle with lots of playing and healthy food.

Harvest would like to be the only kitty in her forever home. While she tolerates her foster siblings, she would feel better being the queen of the castle!