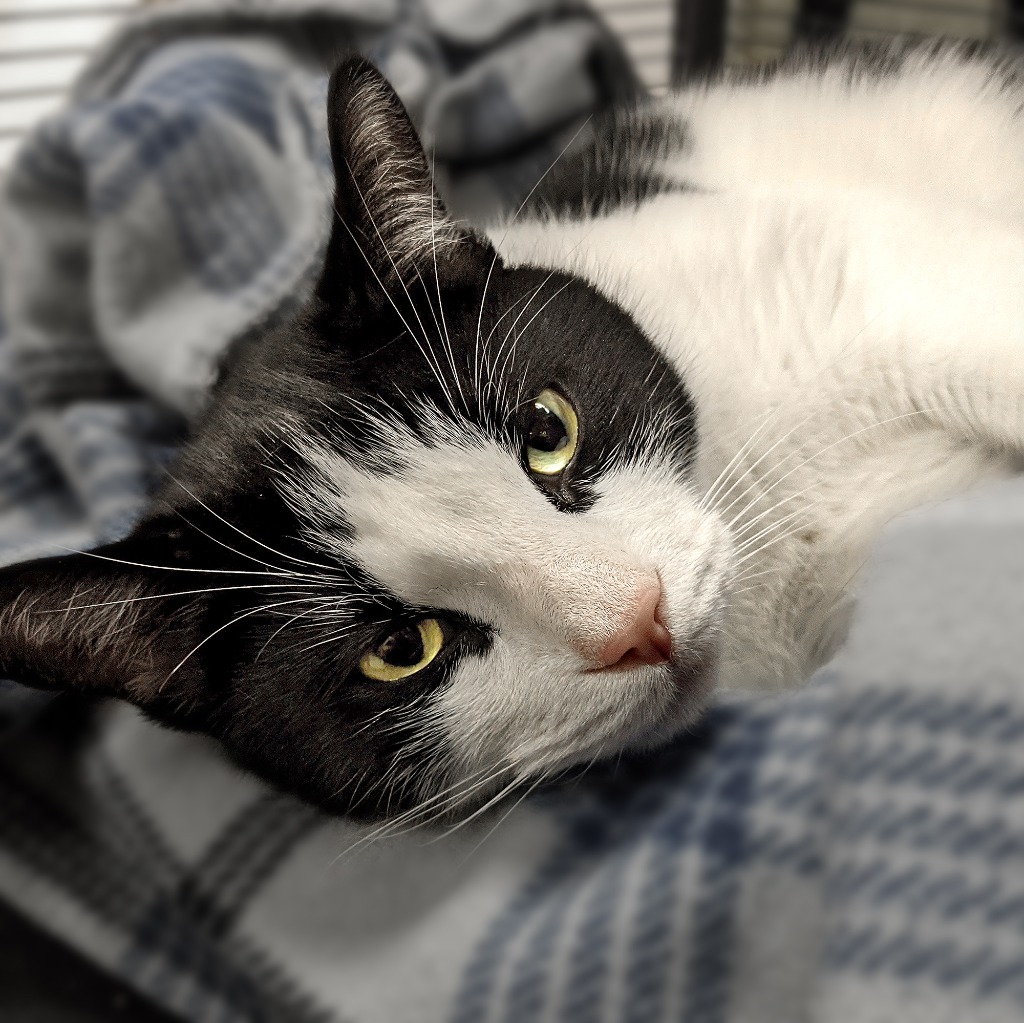 Maui is a handsome three year old loverboy who is looking very much forward to settling into a forever home of his own! This relaxed and friendly guy likes to spend his days curled up in soft beds, eating plenty of food, and enjoying head rubs from his favourite humans.

When Maui first arrived at our door, he had been living outside for the majority of his days and generally fending for himself like all outdoor cats are forced to. Unfortunately, Maui's luck ran out when he was attacked by an animal - Whatever creature he encountered was fast and got close enough to clamp down on Maui's backend, causing an impressive semi-circle of puncture wounds all around his tail. Suffice to say, Maui decided that day that enough was enough, he wanted to learn what the indoor cat life had to offer!

Maui has recovered beautifully from his outdoor ordeals, and besides some scarring, you'd never know anything ever happened. He is simply a happy and chilled out dude through and through, not much gets under his skin and he is quite content to spend his days just hanging out, watching you go about your day and purring sweetly when you pet him.

When it comes to food, Maui absolutely loves to eat, he's usually not very picky! He enjoys healthy bowlfuls of his kibble, and he tucks into his breakfast and dinner of wet food with gusto. A great way to become friends with Maui will be to offer plenty of treats to earn his trust through his tummy.

Maui can be picked up and carried around, although he generally prefers to keep his feet on the ground and curl up next to you as you work at your desk or on your computer instead of being held.