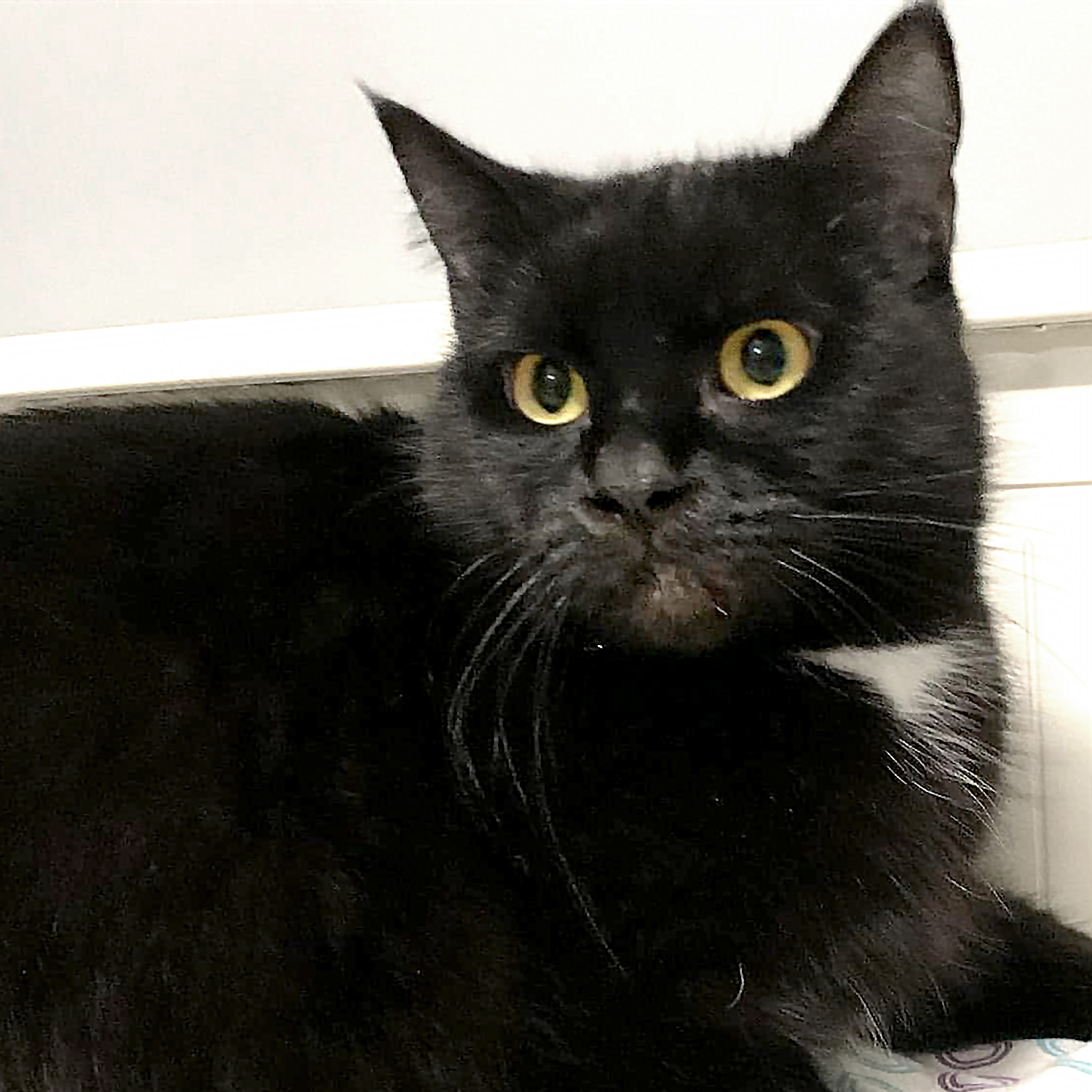 Two year old Aretha is one half of a bonded pair, she needs to find her forever home alongside her best friend and sister, Rain!

This black and white beauty is a lover and a little monkey to boot, Aretha just loves to spend her days snuggled up close to her twin Rain and chatting the day away between themselves - What are they chatting about, you ask? Well, you'll just have to listen in on the gossip when you bring them home! Aretha also loves playfully chasing her sister around the house in her free time.

Aretha can be shy when you first meet her, but given love and patience it's not long until she's coming out of her shell right alongside Rain. When she's comfortable in a home, you will often find her perched close to a sunny window as she gazes out at the outdoor world. Ideally, a calm and quiet home would be best for these girls, both due to their gentle nature and in order to keep Rain feeling comfortable.

When meal time comes around, Aretha has a great appetite and she enjoys both her dry kibble and wet food, especially the chunky gravy sort! That's a favourite for both sisters, so keeping plenty of cans on hand would be a great idea if you're looking to spoil this duo.

Aretha has lived alongside both dogs and other cats, and got along with both species without much trouble, although she hasn't been around a canine companion since arriving in her foster home.

Aretha uses her litter box purrfectly with no accidents, she knows where to go and how to bury her treasure!

Aretha and Rain's dream forever home is somewhere that this darling duo can relax, unwind, and just live in the lap of luxury with their loving family.