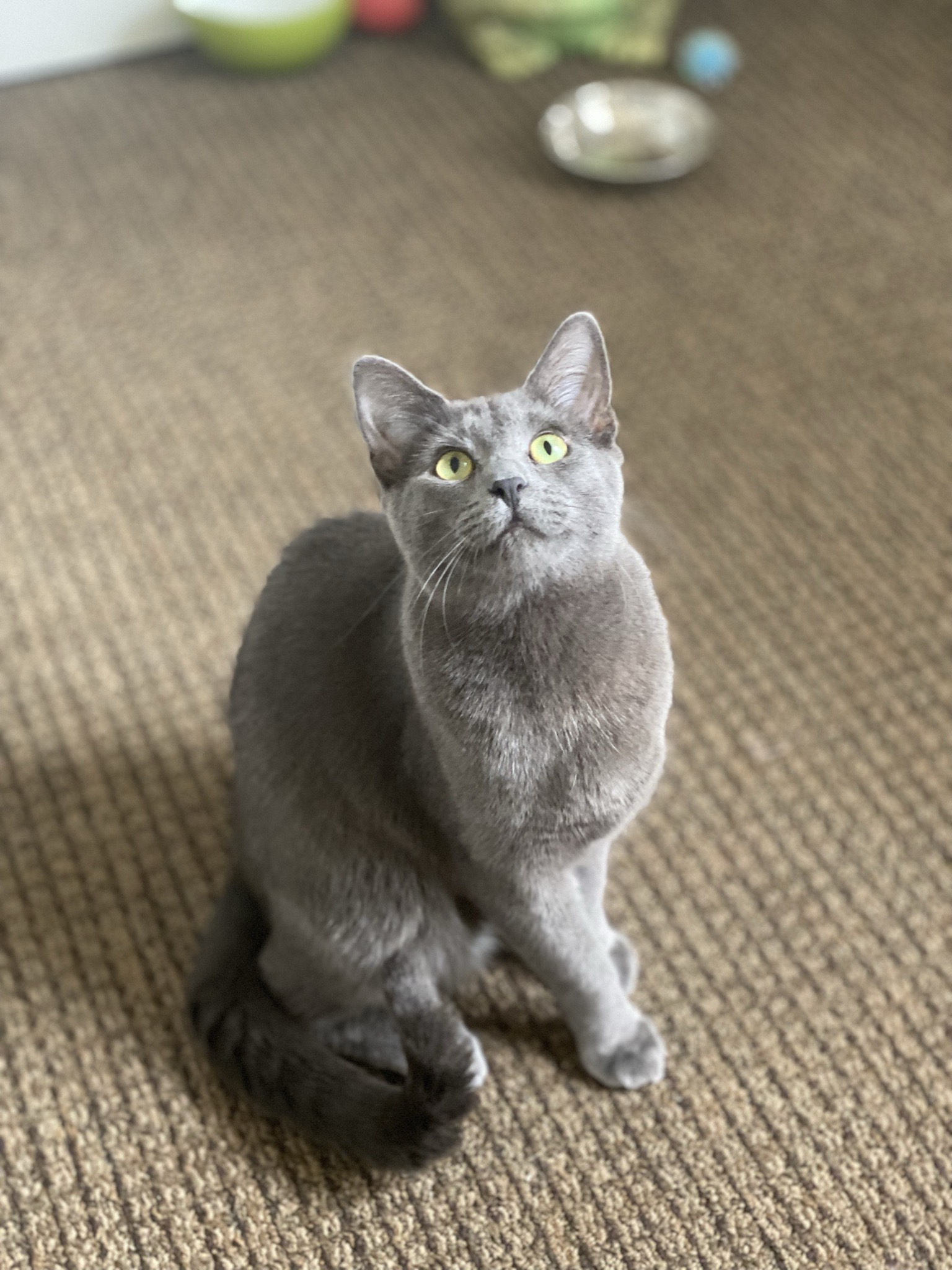 Terri is one half of a bonded pair, she needs to find her forever home alongside her best friend and brother, Hugo!

While five month old Terri could be labelled as having a case of 'resting-grumpy-face', her adorably serious expression hides a huge, affectionate personality - She's always purring up a storm and generally being a sweet and easygoing girl!

Terri has grown up happily alongside her four siblings, but she has an especially close bond with her brother Hugo. She will seek out her brother by musically meowing and calling out to him until she can find him, and she even responds to you if you call her name! Just give Terri a holler and she'll come scamper up to you for love.

Terri loves to have her head and shoulders massaged, but that delicate belly of hers is off limits - No touchy! Besides the belly rubs though most things are on the table, and Terri will even happily pepper your hands with kitty kisses. Terri very much enjoys spending time sitting next to her favourite humans and just hanging out.

When it's playtime for Terri, her absolute favourite toys are anything that bounces or flies across the house when she gives them a good smack! She is also particularly fond of toys that jingle or make noise, she just thinks they're neat!

Terri enjoys her squeeze up treats just like her brother Hugo, but she prefers it if you squeeze them out onto a plate or saucer for her to enjoy at her leisure as opposed to eating them right out of the tube.