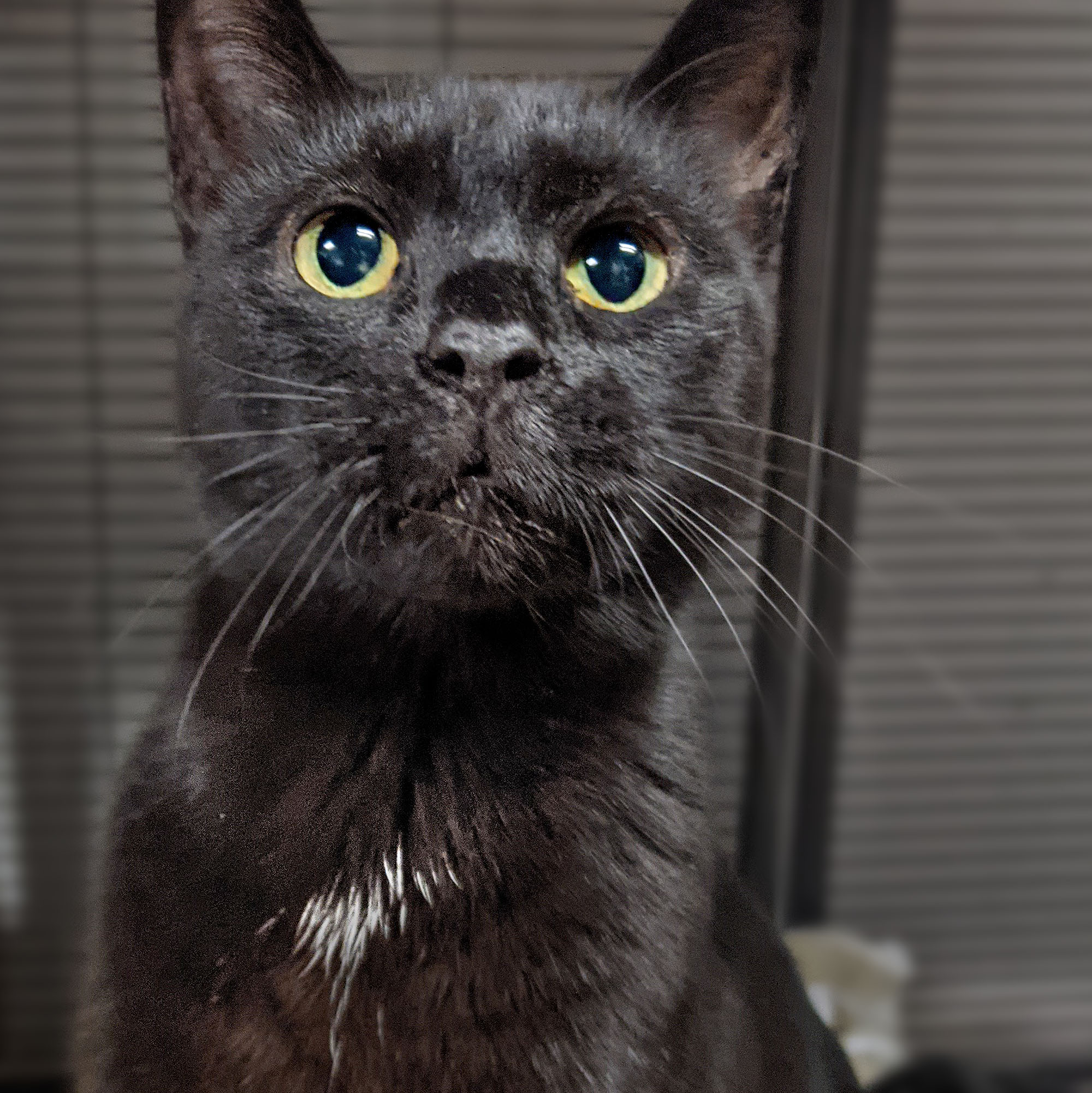 Eight year old King is a total cuddle bug, you'd be hard pressed to find a more talented snuggler or better conversationalist anywhere! King just loves to be loved, and he can't wait to have a forever home of his very own.

King was given his name in honor of where he was found, he was a stray in King City for a good few years! That being said, we also think the name totally suits his kingly behavior and his royaly sweet attitude, it's the perfect fit.

Throughout the day King greatly enjoys sticking close to his favourite humans, whether that means he'd cuddled up to you on the back of the couch or right up next to you in bed, or sometimes he'll even plonk himself right on top of you while you're sleeping! King is at his happiest when his friends are around, that's for sure.

Food time is one of King's favourite times of the day, he loves his meals and he knows when it's almost dinner - He's so smart, he even learned that when his foster family's alarm goes off, it's time for a snack! He's quite the foodie, and is even interested in human snacks.

Speaking of meals, King is a diabetic kitty, but luckily he doesn't require too much extra maintenance. King does not need insulin, he just eats and thrives off of his diabetic-friendly food, simple as that!

King loves to have his head and neck massaged, but he's not too fond of being touched down his back or on his legs. He will nibble on your fingers with his gums (he has no teeth!) to let you know that he would rather you go back to rubbing his head.

King likes to play with other kitties, especially young and rambunctious kitties just like himself, but he actually doesn't get along too well with older cats - His big personality is just too much for them to handle, that's why he likes the party animals more! King is also not a big fan of dogs, and would like to live in a home without a canine companion, thank you very much.

At the end of the day, all that King wants is a family to give all of his love to, and a family who will adore him for everything that he is.