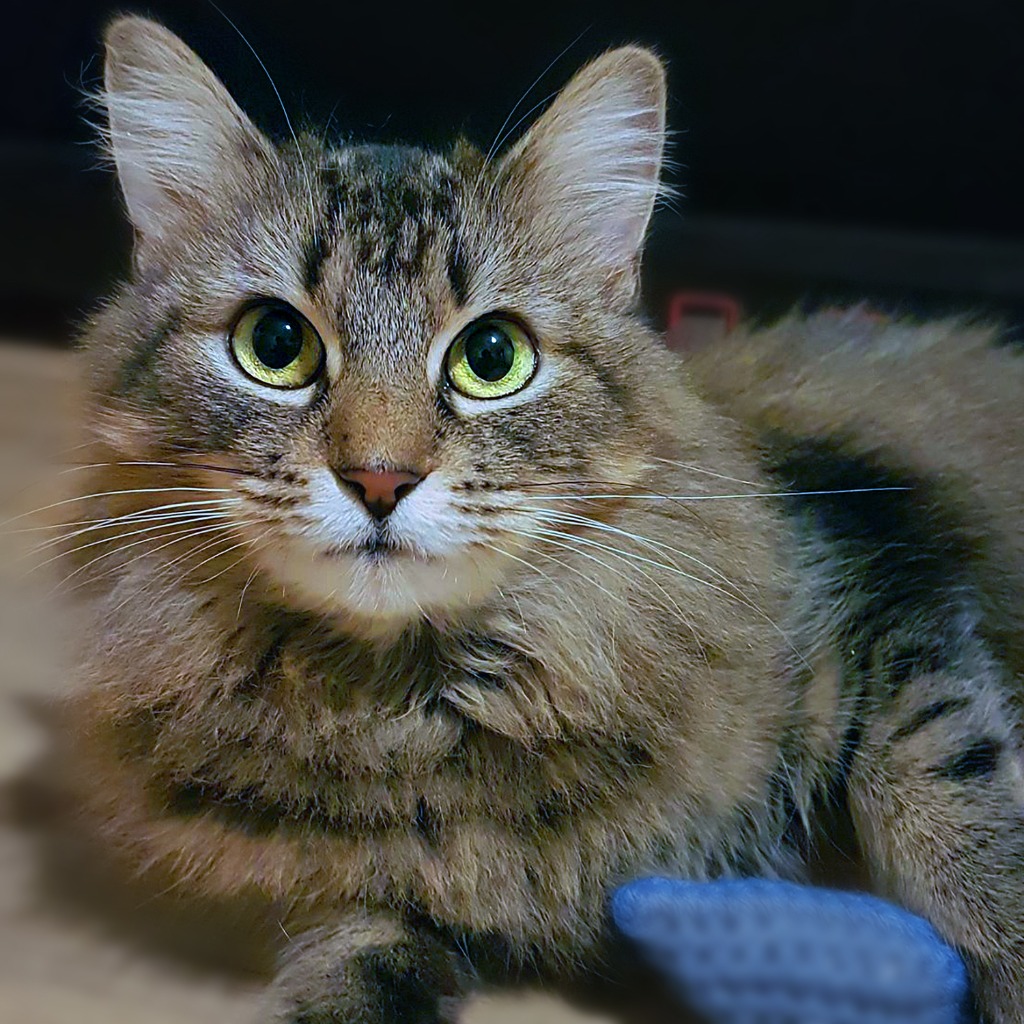 Pretty Girl is an absolute beauty as her name would suggest, she is shy, calm, and loving. This princess just adores being pet and spoiled once you earn her trust and she decides that you're going to be best friends for life.

Despite her young age, Pretty Girl was the proud mama of at least two litters of kittens while she was surviving in the great outdoors. She made her home in a trailer park where a kind woman patiently fed Pretty Girl in order to gain her trust and help bring both mama and kittens safe indoors, where the whole family could have a second chance at being adopted and finding forever homes.

Pretty Girl is as wonderful as they come, she's a delightful little lady who is perfectly prim and proper, always happy to keep himself immaculately groomed and tidy. You won't find a single fur out of place on this clean kitty! Pretty Girl uses her litter box faithfully, and even tries her best to never drop snacks out of her food bowl.

Although Pretty Girl is incredibly shy when you first meet her, and who could blame her after her rough stint outdoors, Pretty Girl absolutely LOVES to be loved! Once she gets comfortable with you, Pretty Girl will gladly lean into your touch, rubbing against your sits and even sitting in your lap for short periods of time.She also loves her tummy gently rubbed. If you sit on the couch or on the floor, she will snuggle against your shoulder while purring up a storm... You can tell she's having the time of her life when she starts to drool from happiness! She is also particularly fond of cozy resting spots, such as cubbies and tunnel-style cat trees.

Something that makes Pretty Girl special is that she has a kitty heart murmur. Because of this, she is not able to be spayed, and she will require a lovely, calm home where she can relax and soak up the affection. She's looking for a home with no children, and most likely no other pets in order to ensure the best relaxation. Besides this little special quality, Pretty Girl is hale and happy as a horse!

Pretty girl will need help building confidence in her forever home, but all she needs is your love and patience in order to blossom into the world's greatest cat, your faithful best friend and loyal partner in crime!