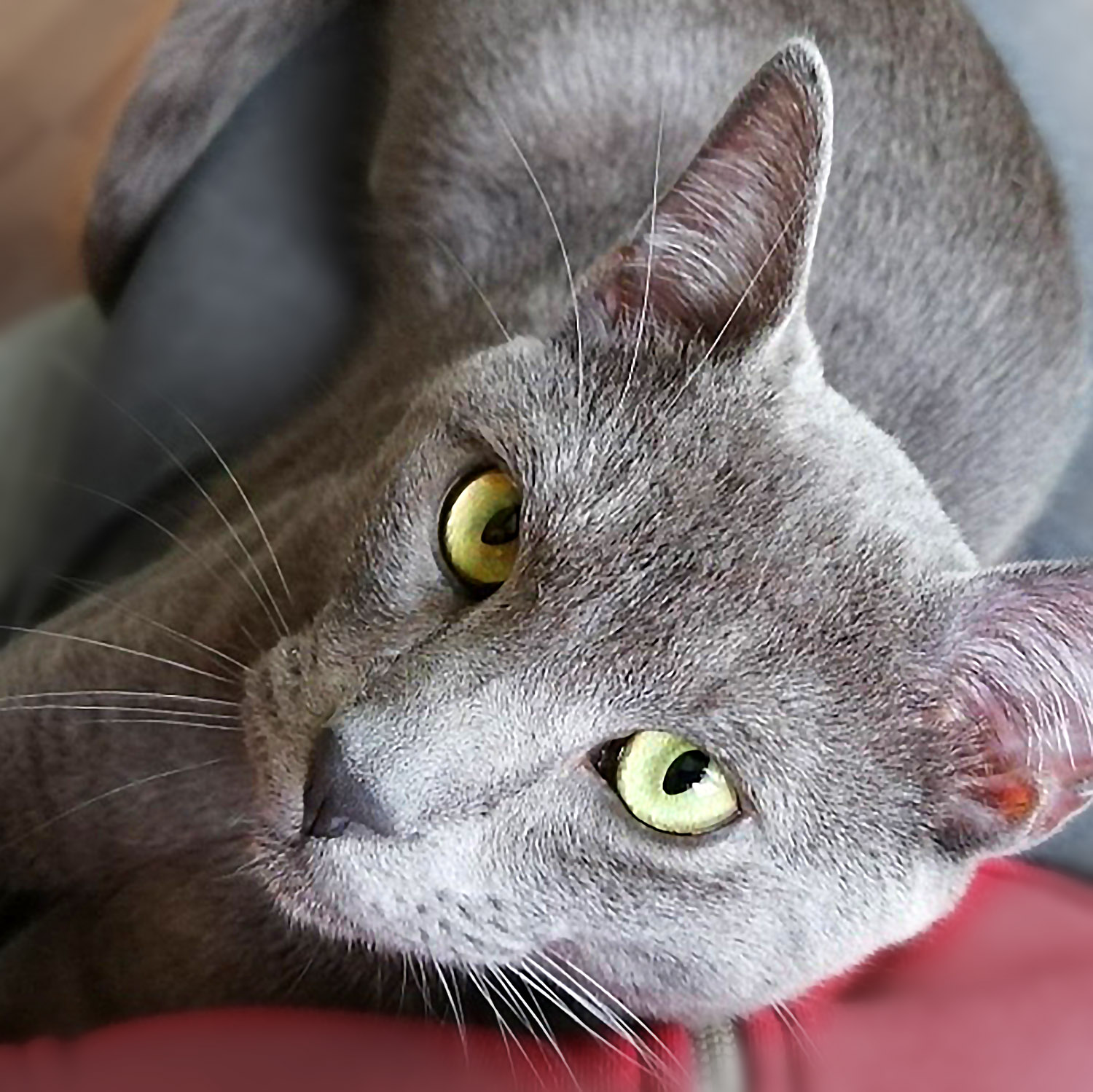 Handsome one year old Azure is ready for his chance in the spotlight, and he comes bearing a full kitty resume that he's very proud of - Azure is a talented snuggler, he's got a playful spirit that just won't quit, and he's a great conversationalist too!

Azure is the kind of kitty who absolutely loves to play, especially if you're his partner for the day! If he really had to pick a favourite, Azure would say that laser pointers are the best type of toy, but he also loves bouncy balls and spring toys to bat around the house. If you can wiggle a toy across the floor and around a corner, Azure will go nuts trying to catch it!

Once play time is (finally) over, Azure's ready for a snuggle! He likes to curl up close to his favourite humans in order to feel included and comfortable, he has a beautiful purr that he puts to good, loud use as soon as you start to pet him. Azure especially enjoys being scratched between the ears, the forehead, and his neck. When bedtime rolls around, Azure is his happiest if he gets to curl up to sleep with you at the foot of your bed.

Azure is a talker, he enjoys chatting about whatever is on his mind, and he loves to happily greet you when you wake up first thing in the morning. He's a pretty outgoing guy, although sudden, loud noises can still catch him off guard sometimes!

Something unique about Azure is that he prefers to drink out of cups, mugs, and glasses rather than a regular run of the mill kitty water bowl. Maybe he just likes to feel like one of the humans, but he would really appreciate it if you dedicated a special cup just for him!

Azure eats great and isn't picky, he loves his kibble, wet food, treats... And he's not overly particular about flavours, although he does love his gravy foods. Azure is also perfectly litter trained, even though sometimes he acts like he's trying to dig straight through the box when he's done, he's very enthusiastic!

Azure has grown up around children and other animals, and he gets along well with others.