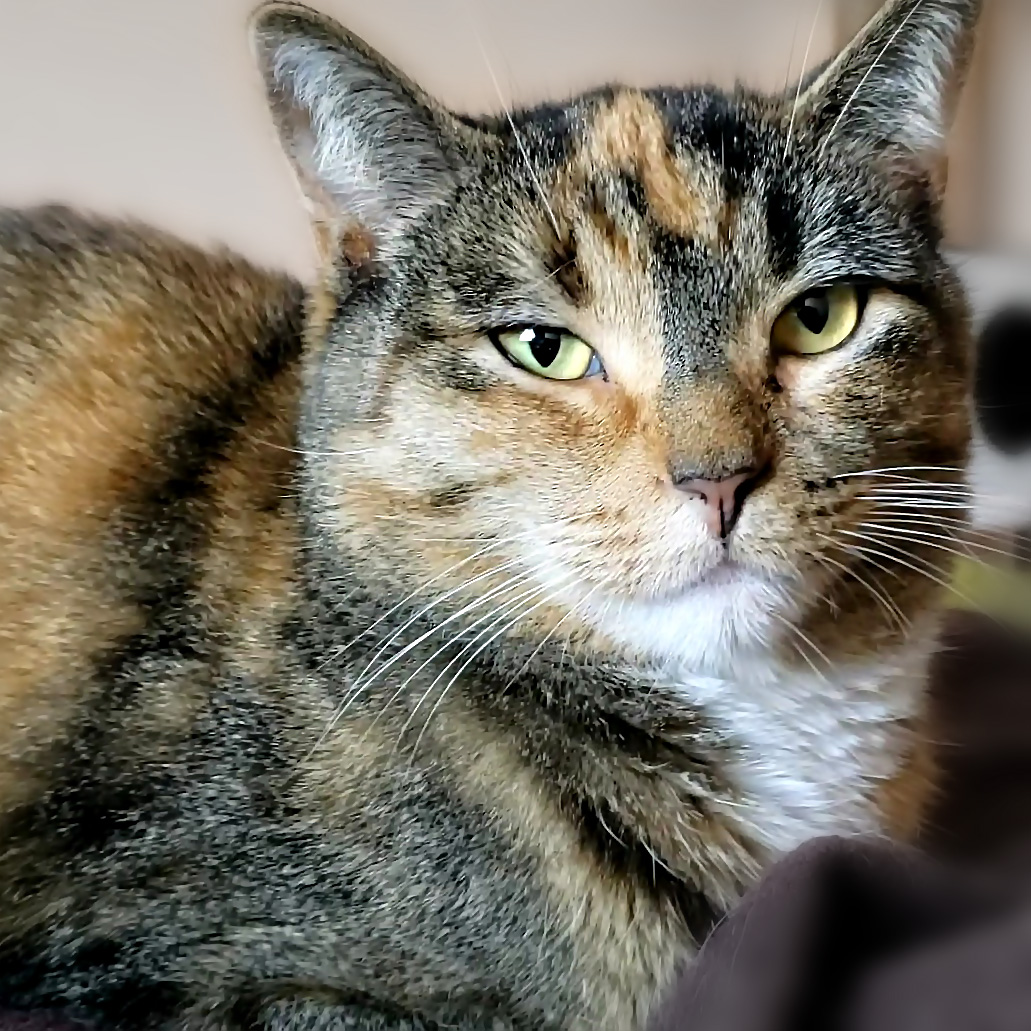 Two year old Titania is as jaw-droppingly gorgeous as she is affectionate, which is to say VERY much so! Titania is all sweetness and warm, bright personality wrapped up in a beautiful calico coat, if you're looking for a best buddy, Titania is your girl.

While Titania can play a little shy around loud noises or sudden surprises, once she's comfortably in her element Titania holds nothing back when it comes to snuggles! She is forever following after her foster mama and winding herself around her human's legs, rubbing against her and asking for pets, especially when her first opens the door.

Titania thrives off of affection, she just loves to curl up next to her favourite humans or right on top of their laps, whether you're sitting on the couch or laying in bed. You could pet Titania for hours on end and she would purr and purr happily as she kneads on your lap, especially if you scrub behind her ears and on her cheeks.. While she's kneading and pretending to make kitty biscuits, you can admire Titiana's adorable little white toes!

On top of being extra cuddly, Titiana loves to play! She has lots of youthful energy to put to good use galavanting around her favourite catnip mice, or her feather wand toys. Titiana would love it if you would spoil her with plenty of toys in your forever home with her!

Titiana also greatly enjoys using her scratching post, she gladly keeps her nails neat and tidy on it.

When she's not napping and trying to sneak a cuddle in, Titania is enamoured with the world outside her window. She enjoys sitting and gazing out the window both day and night, content to watch the stars in the sky or the birds going about their business.

Titania has not had the chance to meet the other kitties in her foster home at length, but she has shown no aggression or fear towards them when they stand at the door to say hello! She may get along great with another mellow kitty.