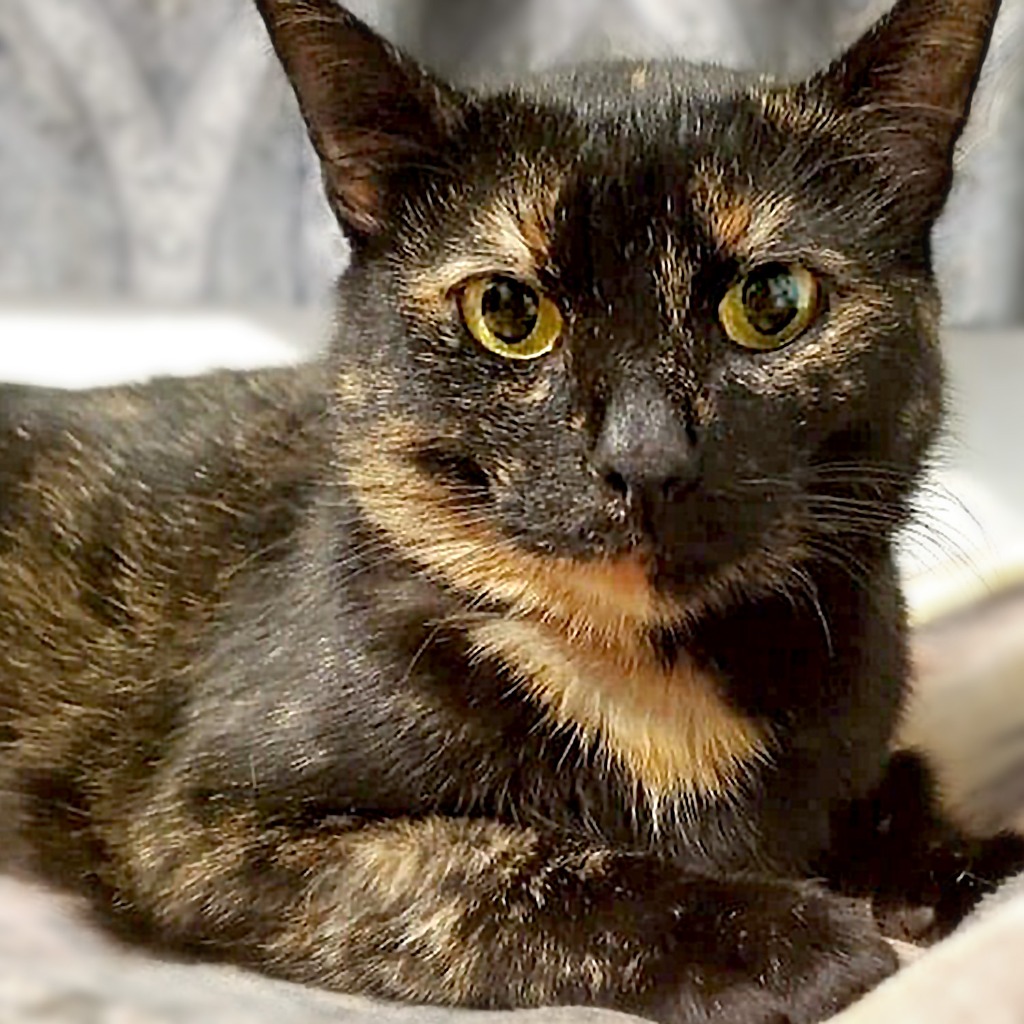 Are you looking for a tortie delight with tons of love to give, an astoundingly affectionate personality, and an overall calm outlook on life? One year old Momma might just be the girl you're looking for!

Momma is, surprise, a mama to a wonderful litter of seven kittens who she raised with nothing but love and care, she took to motherhood like it was second nature and has gotten the chance to see each of her babies find their very own forever homes. Now that Momma is celebrating a job well done and her newfound free time without seven rambunctious kittens keeping her busy, she's been enjoying getting closer than ever to her favourite humans.

There's no doubt about Momma being the sweetest little dumpling around, she is truly a loving and outstanding girl who is always more than ready to give and receive affection. Pick Momma up and shower her with kisses, tell her how beautiful she is, and you'll hear her musical purr start rumblin'!

After raising her hoard of seven tiny wonders, Momma isn't phased by much of anything these days. She has a calm demeanor and a mellow way of dealing with anything life throws her way, Momma knows how to keep a cool head on her shoulders! She's more than happy to spend some quiet time with her humans.

Momma has a lot to say, but she doesn't use a big meow to say it - She chirps! Momma has a very adorable, happy chirp that she puts to good use when she wants to tell you all about what's on her mind.

You don't have to worry one bit about Momma and her litter box habits, she is impeccably clean and knows to bury her treasure with no problems.