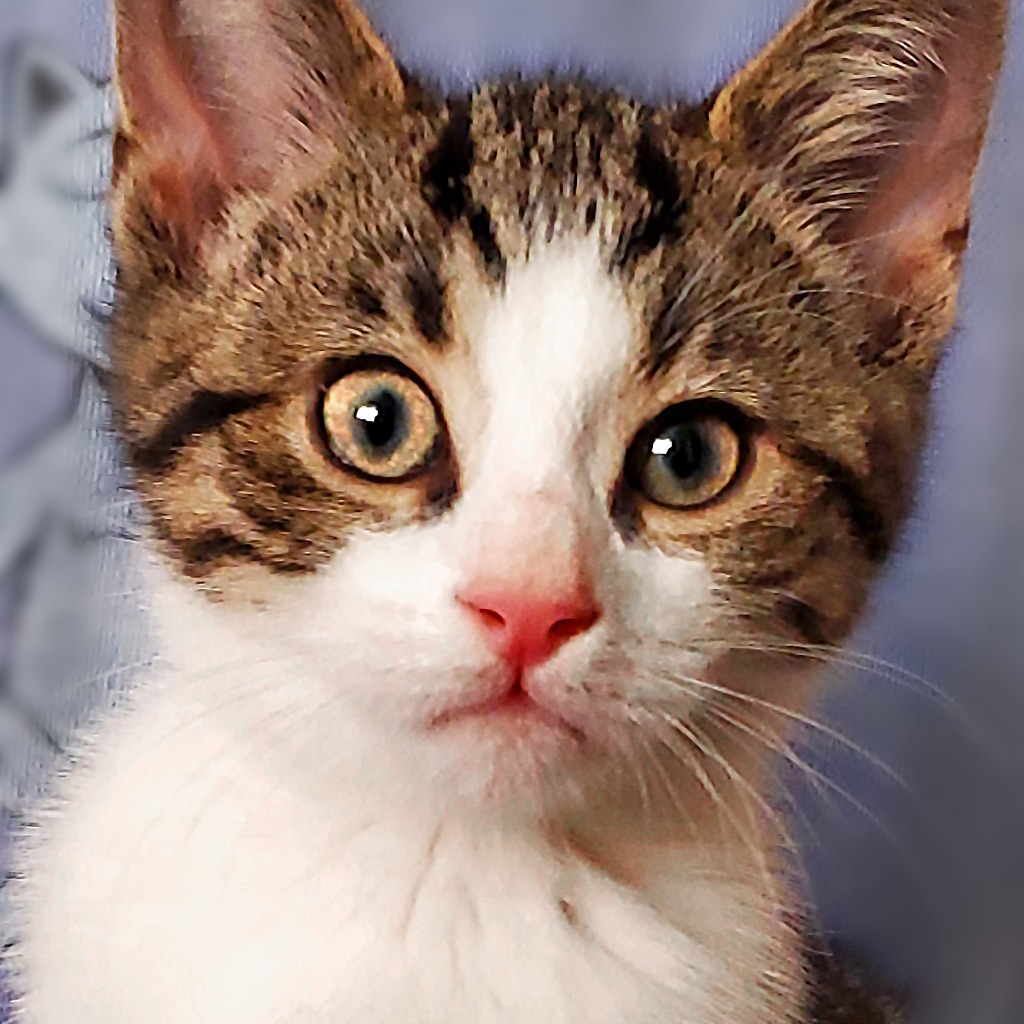 12 Week old Minnow is a part of one great big happy kitty family, he grew up alongside his mama and seven siblings after they were born in the great outdoors. Minnow's first three weeks of life were no walk in the park while his mama did everything she could in order to keep her babies safe from all of the threats an outdoor kitty faces, but now that they have been rescued and adjusted to the indoor life, things are only looking up for Minnow and his family!

Although the name Minnow may make you think of small things, this laid back sweetheart is actually one of the bigger kittens out of his litter. He has a wonderfully relaxed disposition and a friendly attitude towards everything in life, so we can safely say that alongside his large stature, he's got a big ol' heart of gold too.

Minnow is a very affectionate kitty who likes to be cradled close to his favourite humans and have his head patted. He's even a huge fan of having his belly rubbed, and you won't be able to resist tickling his cute tummy for hours once you start! Minnow easily makes friends with everyone he meets and is all around a very personable, outgoing little guy.

When it comes to play time, Minnow will go whole-hog and chase anything that moves! He has that good old fashioned boundless kitten energy to put to good use at play time, and he's particularly fond of chasing after his favourite flashing ball toy, as well as his stuffed fish and mice toys. Minnoe would very much appreciate being gifted with plenty of toys in his forever home!

Minnow is perfectly litter trained and a great eater, he enjoys both his wet food and dry kibble, and he'd be happy to join you at meal times once you bring him home with you. Minnow gets along great with other cats!