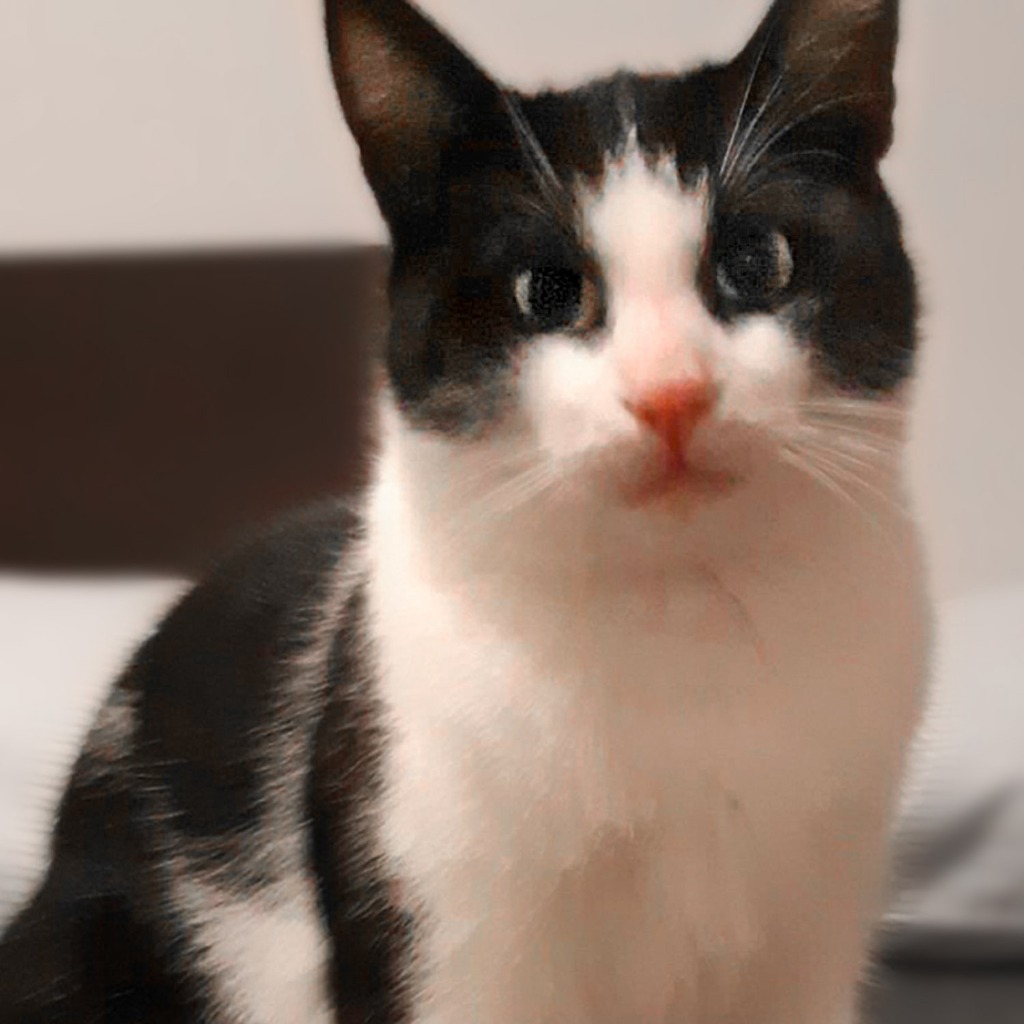 Baby is a gentle and kind tuxedo chap, he has a soft personality that shines in a calm environment and with people who are willing to give him plenty of belly rubs! After being born outside Baby can be a little shy of new situations, but give Baby a bit of time to settle in and you'll be best friends before you know it.

This kitty lives up to his name, Baby really is just a big ol' baby - He still thinks that he's a tiny kitten, and acts accordingly! He's quite the mama's boy and was very close to his family when they were growing up both outside and in the safety of their foster home. Once when his mama got sick, Baby was quick to step in and cuddle his 6 week old siblings in her absence... Kindness plays a huge role in Baby's personality, it comes naturally to him!

When you first meet Baby, he will play shy and a little nervous. We can hardly blame him after the rough start he had to life, who knows what Baby encountered outside! Don't fret though, once Baby becomes comfortable with you it's all belly rubs and cuddles, his curiosity doesn't let him be shy for too long.

Baby's foster family watched Baby and his kitty family for the first few weeks of their lives while they were still outdoors, and they got to see Baby letting loose and playing as hard as any other kitten his age! Baby climbed trees and chased fallen leaves, he just jumped head first into any kind of adventure he could find. Nowadays Baby is still incredibly playful and clever, but interestingly enough he's a bit cautious about store bought toys rather than whatever mother nature provided for entertainment... Maybe you could get crafty and introduce more natural materials into Baby's play routine while you work on convincing him to play with a catnip mouse!

Baby is a good eater, he's a growing boy after all! Right now he's enjoying a small portion of wet food for both breakfast and dinner in his foster home, and he has access to kibble all day long to graze on.

This sweet kitty would do best in a quiet setting with a family full of kind-hearted people who are ready to gently help Baby grow into his confidence. Once you've gained Baby's trust, you've got a friend for life!