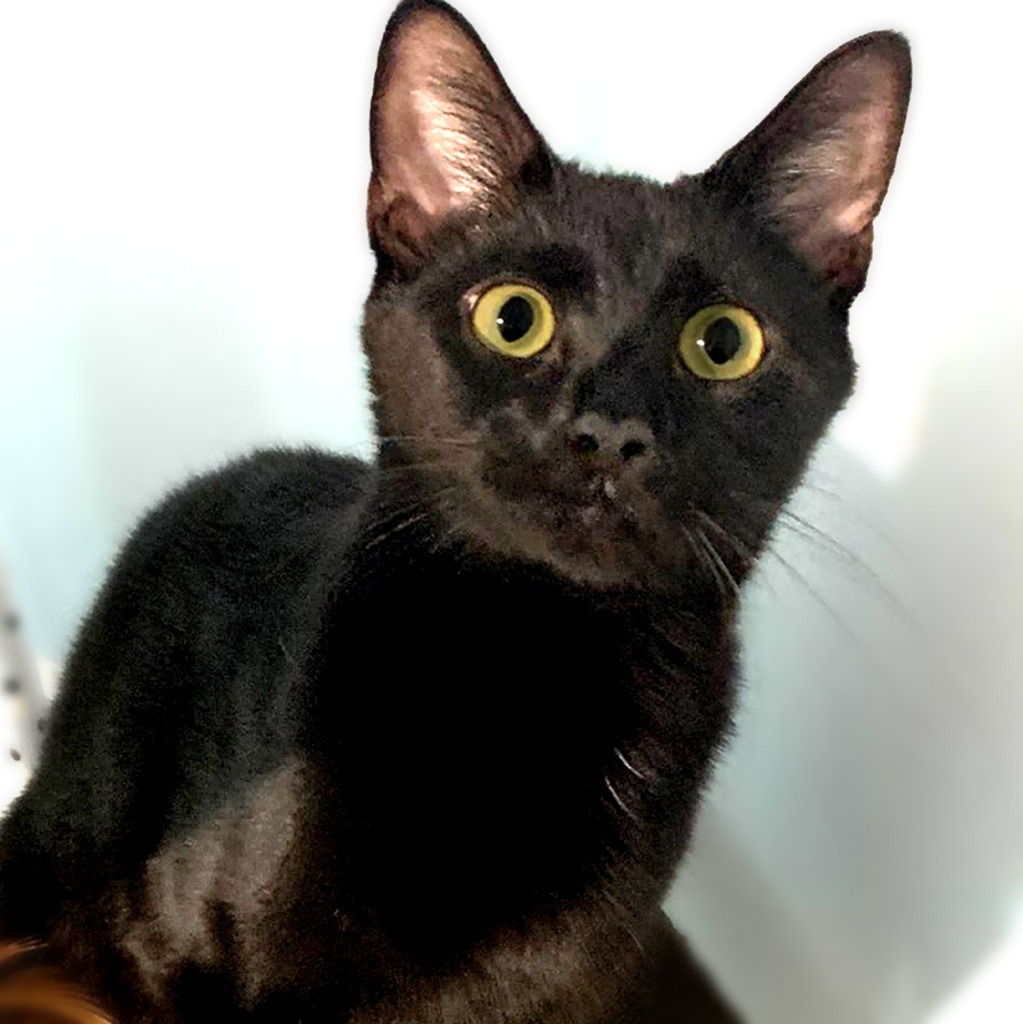 Bagheera is a sweet young mama, she's all sleek black fur and spirited attitude... When you meet her, you can definitely see where her kittens got their wonderful personalities! The apples didn't fall far from the tree in her litter, that's for sure.

Mama Bagheera holds herself with a sort of poise and grace that befits her gorgeous appearance, but don't think that her regal nature makes her cold or distant, she's totally not! Bagheera will follow you around and stand right up on her hind legs to get your attention when she wants love, placing her paws on you gently to make sure that you know she's there.
When Bagheera starts asking for love, you can bet that she's looking for a good chin scratch, that's her favourite. She's not picky though, as long as she has a human nearby to give her love and keep her company, she's more than happy!

Bagheera's ideal forever family is somebody who can give her all of the love in the world and then some, she deserves it and will happily pay you back with purrs, cuddles, and love of her own!