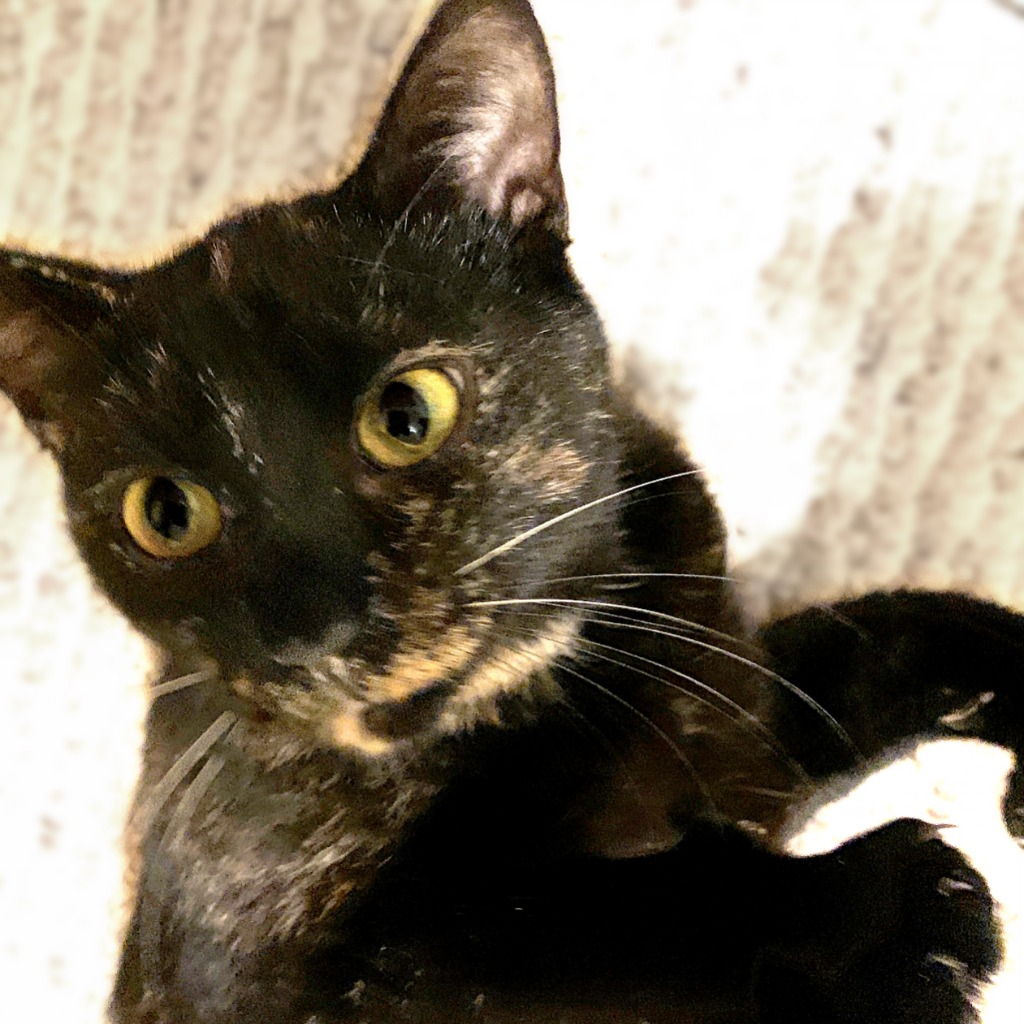 Truffles is a lot of things - She's talkative, wonderfully friendly, snuggly with a capital S... and, horribly un-photogenic!

It's not that Truffles isn't a gorgeous model when it comes time to take her photo, have you seen her? Between her tricolour tortie coat and beautiful, wide eyes you would think that she would make the perfect photography candidate, but she doesn't. The reason she doesn't is because the moment Truffles sees you take out your phone or camera, she comes galloping up as close as she can to rub her face all over it!!

Truffles whole-heartedly believes that the closer she can be to you (or the camera) the better, because the closer she is, the more likely she is to get cuddles! And Truffles isn't exactly wrong, but it's not helpful when you want to get a kitty adopted and the kitty in question does not want to sit still to get a very pretty photo... But who are we kidding, we can't get upset with Truffles when she turns that sweet puppy dog gaze on us and asks for more kisses!

Truffles and her two sisters spent the first year of their lives living inside of a garage instead of the warmth and love of a real home - They were discovered as abandoned kittens and were given food, but they were made to stay in the garage on their own otherwise. When Truffles was brought to her foster home, she had just finished nursing her own litter of kittens at only a year old herself.

After having the huge responsibility of motherhood pressed on her tiny shoulders, Truffles understandably had no time to learn how to be a kitten herself at her young age. She has made great progress in her foster home and has started to learn how to play, but it's going to be a while before she really unwinds and learns how to be the playful kitten she is instead of a mama cat!

Luckily for Truffles, she has all of the time in the world now to relax and live life freely and happily. One of the most exciting discoveries that Truffle has recently made is that she has learned just how much she loves to climb onto her human's laps for a cuddle, and she constantly purrs to tell you just how happy she is to be near you!