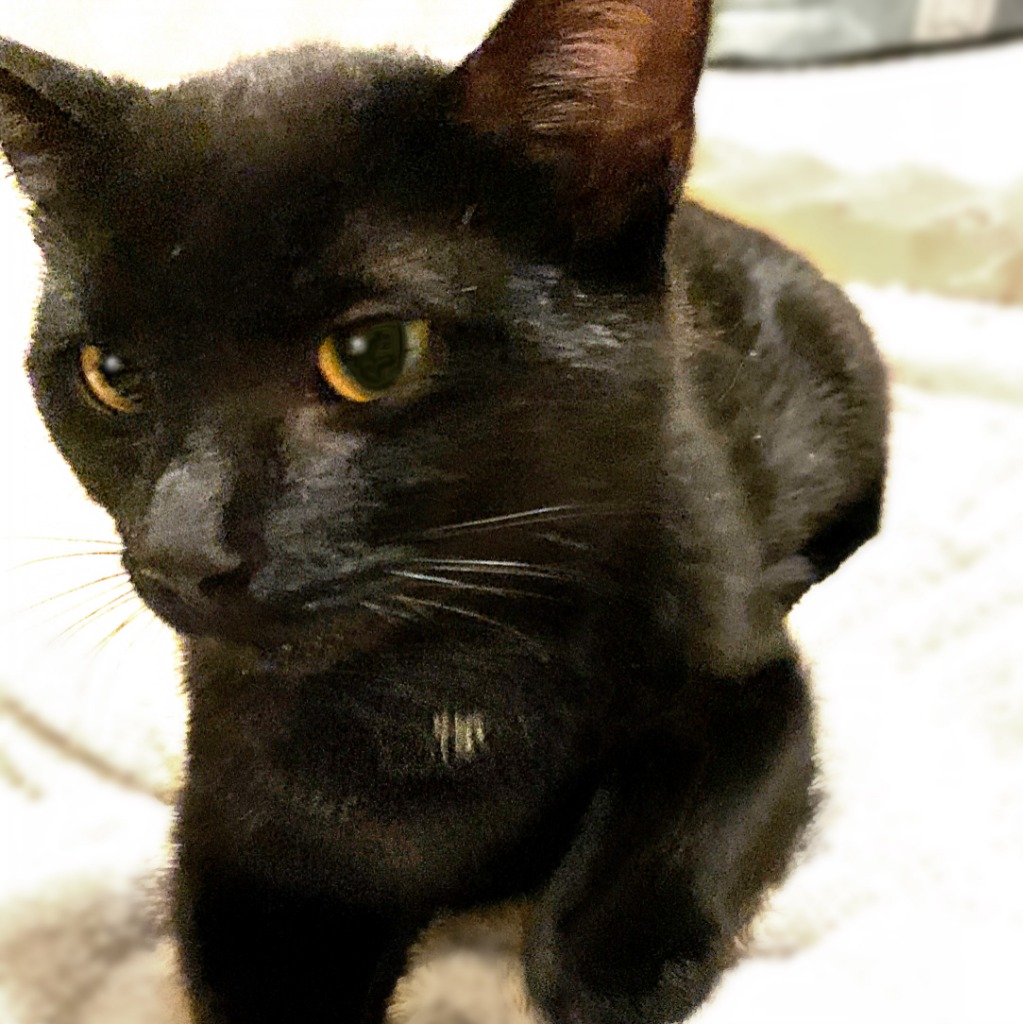 Tonks is the only black kitty out of her family of torties, but we like to think of her as an honorary tortoiseshell all the same. Tonks is the gentle and motherly personality in her family and she loves to act as her sister's guardians, grooming and doting on them day in and out.

Tonks and her two sisters spent the first year of their lives living inside of a garage instead of the warmth and love of a real home - They were discovered as abandoned kittens and were given food, but they were made to stay in the garage on their own otherwise. Before Tonks had even turned a year old, she had already had her own litter of kittens to take care of alongside herself and her sisters.

After being given the opportunity to finally be the young kitty she is and not have to worry about all of the responsibility that comes with being a kitty mama, Tonks has shown that she's an excitable chatterbox who loves attention! If one of her sisters is getting some lovin', Tonks has no problem waltzing right up and sneaking in a head rub of her own. Tonks has started to allow her foster to rub her soft kitty belly for long periods of time, she's turning into quite the suck!

Tonks has discovered an unabashed love of laps, it took her a little while but she's come to realize that people are warm and friendly, and their laps are the best place to cuddle up for a snuggle! If she's not sprawled out on your lap, you can often find Tonks gazing out a window or napping in the sun.

If Tonks had to pick a favourite toy, it would have to be a toss up between those fleece catnip knots and toy balls - She just loves to carry them and roll around on the floor with them as she plays! Tonks is also very fond of wrestling and playing with her sisters, Tilly and Truffles.

Although she never had the opportunity to be a 'house cat' before being rescued and placed into her foster home, Tonks has already made it clear that she would take the indoor cat life over anything else. She just loves to explore her new digs and map out every inch of the house!