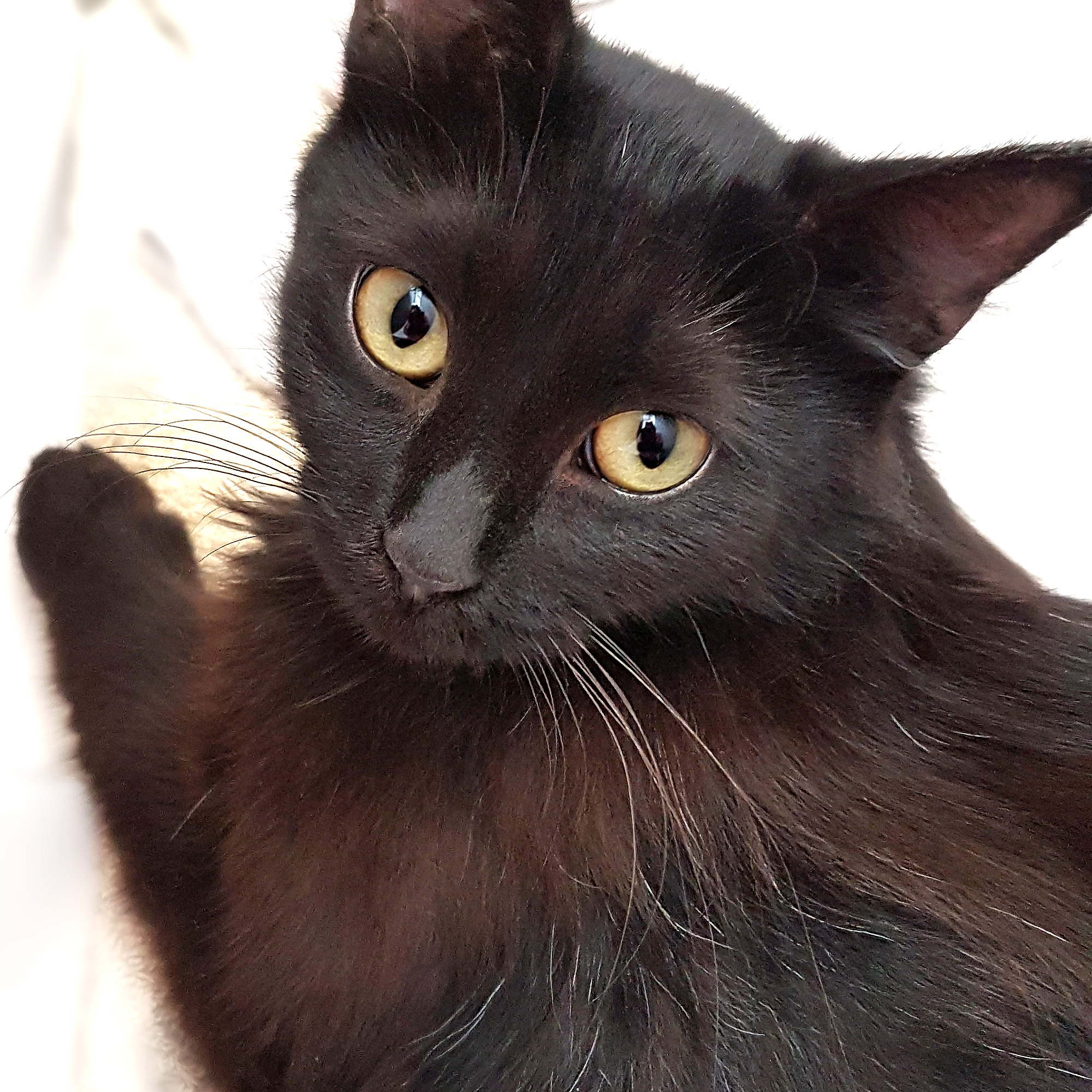 Say hello to Morgan, the proud and breathtakingly beautiful mama to three precious kittens - Astrid, Cedric and Geoffrey!

This soft and silky dream was rescued alongside her wee kittens after they had been surviving outside on their own for some time, fighting for food and shelter at every turn. When Morgan first came to us, she was in need of urgent medical care and was frighteningly ill, but despite her own challenges Morgan's babies were as healthy as a rambunctious outdoor litter could be. Morgan was (and still is) a fantastic mama, and her babies are her best friends, but she has a particular soft spot for her daughter Astrid.

After such a rough start to life outdoors, Morgan is definitely a little shy when you first meet each other - It took Morgan a few weeks to really settle in to her foster home, but nowadays her foster mama is able to pick Morgan up and have her curl up against her chest like a little baby for some well-deserved snuggles. It just goes to show that a little patience goes a long way... Give Morgan her space and time to get used to her forever home with you, and once she opens up you're in for a world of love, snuggles, and happiness!

Throughout the day when Morgan is convinced that nobody is watching, she likes to let loose and gallop around the room with her favourite kitty toys! She's just a young thing herself, and so she has plenty of playful kitten-like attitude to go around, but she's still figuring out that she's allowed to play in front of people and not just when she thinks she's being sneaky. Morgan loves to wrestle with her babies like a kitten too, they have no problem letting their mama partake in their adventures.

A fantastic way to help Morgan bond with you faster will definitely be with treats and delicious soft food - You know what they say, the way to a girl's heart is through the tummy! Morgan is a fantastic eater who enjoys tucking in to a good bowl of food, so as long as you offer her plenty of snacks and butter her up with treats, you two are sure to start off on the right paw.