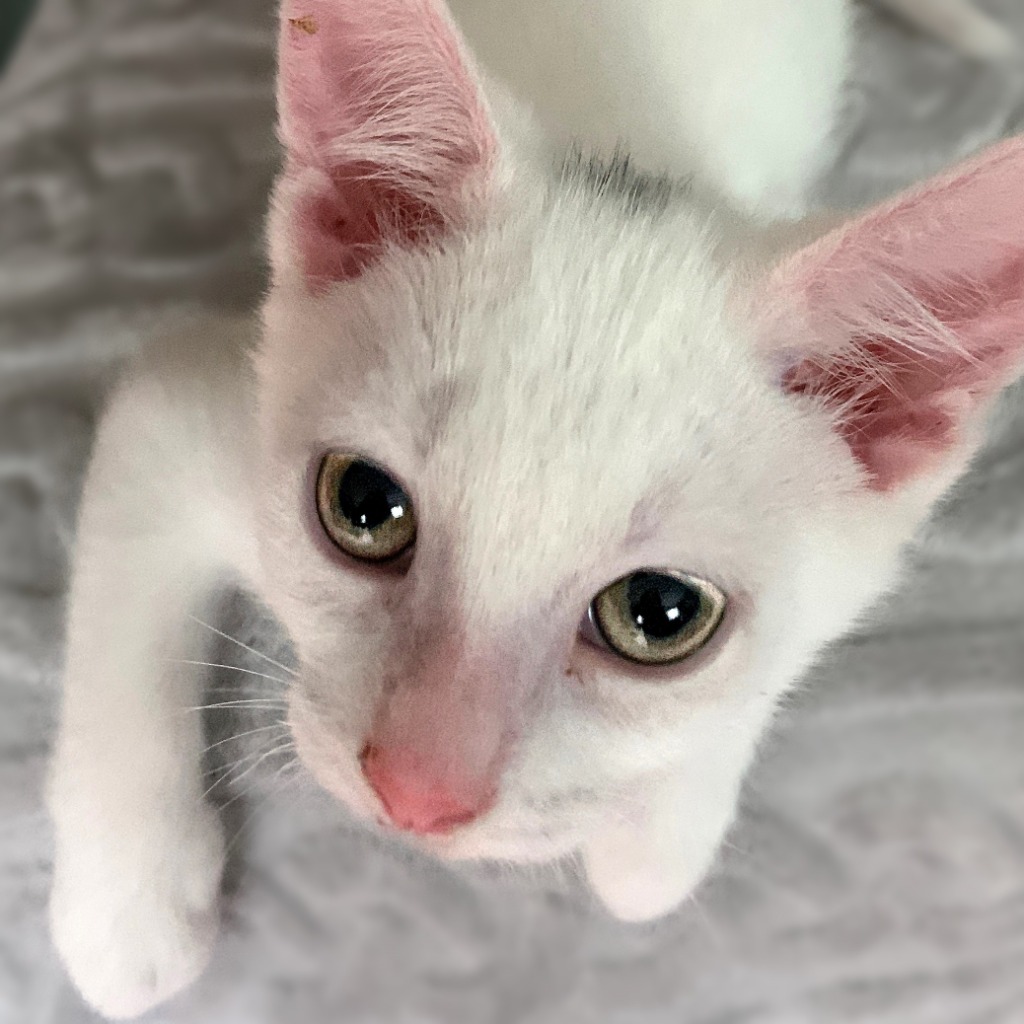 Pipsqueak (Or Pippy as he his affectionately nicknamed) is the runt of his litter, but don't let his miniature size fool you, he loves with his whole heart and is as outgoing as the rest of his litter. Pippy first arrived at his foster home weighing under half a pound, but he has since chunked up thanks to the TLC of his fosters!

Active, playful and personable are all words that describe little Pippy! Like most kittens he is full to the brim with energy and excitement, and he loves to chase toys and knitted mice! He is very skilled at wrestling and likes to playfully pounce on his siblings. He also loves the feather wand, he will leap and hunt the feathers for hours if you let him!

Despite Pippy's pocket sized appearance, you can often find him scrambling to the top of large cat trees in order to survey the area and keep an eye on his siblings.

Pippy gets along great with both humans and other cats alike, and his foster home even has two dogs. Although he and his siblings haven't interacted with the dog much, it is a great first step to getting used to living with a canine companion in their future forever home!

Not only does Pippy use his litter box reliably and chow down on both wet and dry food, but he is also known to keep his claws neat and tidy on cat scratchers, His favourites are the cardboard scratches, and the sisal rope-wrapped trees!