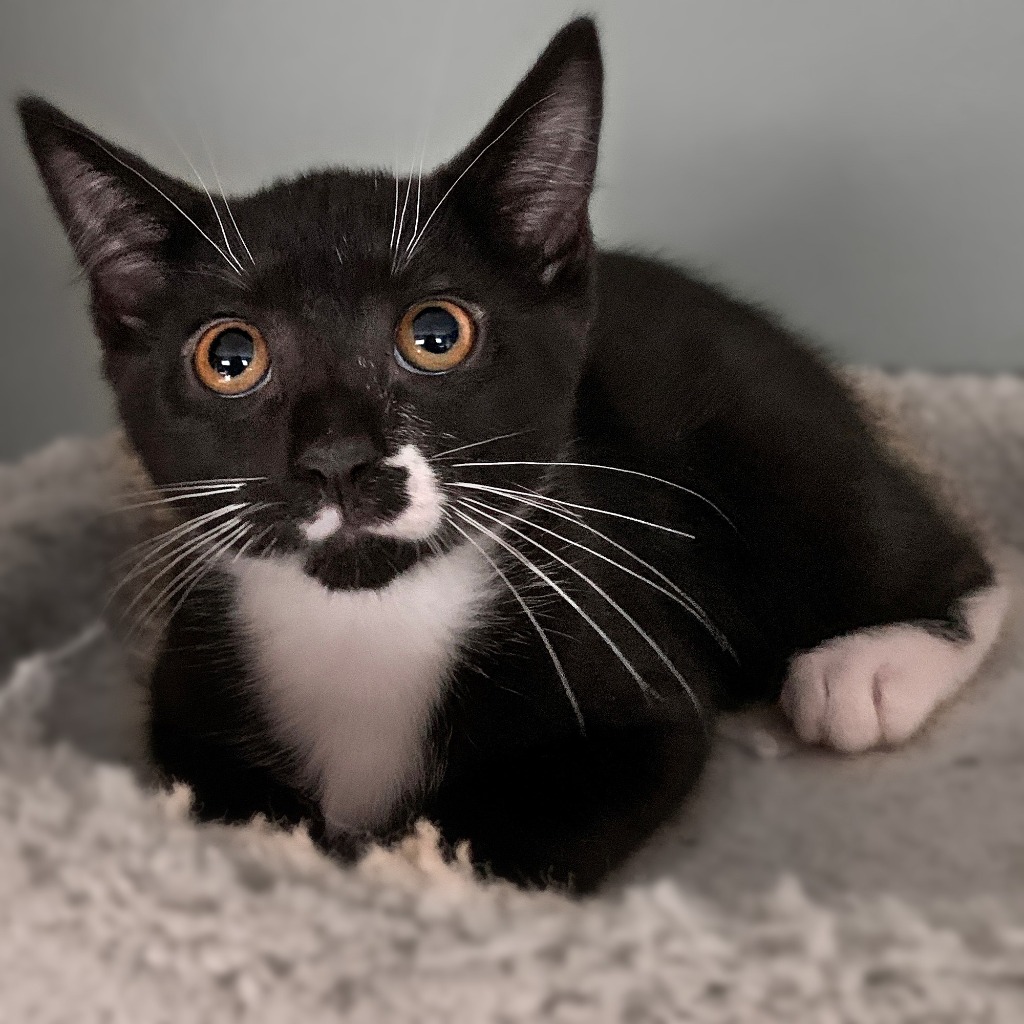 Panda is a friendly and warm-hearted kitten; he has oodles of energy to share and he is more than happy to play the day away with you or his siblings! Whether it's chasing after toys or playing 'hide and go pounce' with his siblings, Panda never fails to bring a smile to your face with his antics.

Already this handsome kitty has grown into quite the athletic and capable climber, Panda leaps with ease up the large cat trees in his foster home and perches at the top to get a good look at what's going on around him. Panda is also very fond of trying to hunt down that elusive feather wand toy, and will go after it for hours if given the chance.
Panda gets along great with both other cats and the humans he's met, and he's even brushed noses with a dog! Although he and his siblings haven't interacted a huge amount with the resident canine, just being in the same house as a dog is a great first step for Panda to get used to a dog in his future forever home.

Panda is well-mannered and knows to use his litter box reliably, and he's always happy to finish his meals of both wet and dry food. He also prides himself on keeping his claws neat and shiny, and he would love it if you would spoil him with a nice cardboard scratching post when you adopt him!