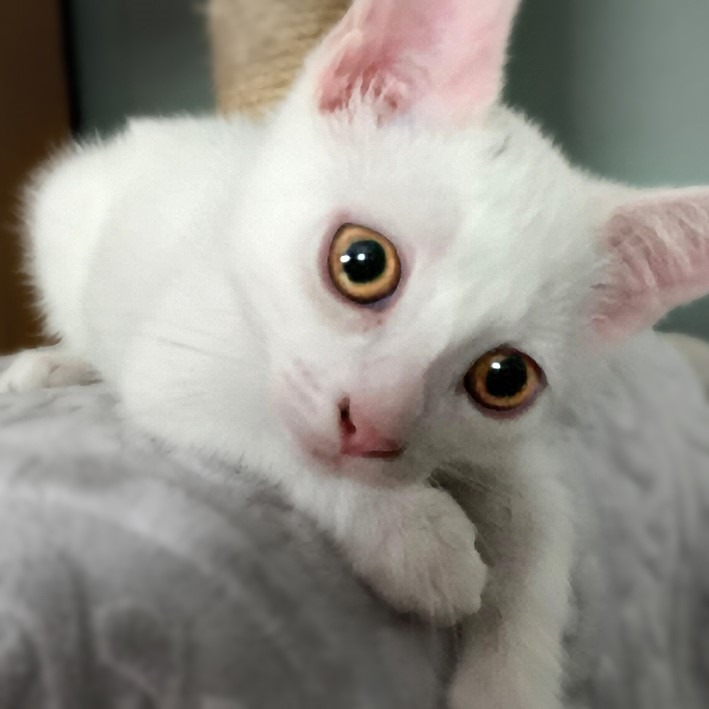 Pompom is an outgoing kitten who loves to play! This bundle of energy loves to jump, run and climb on anything she can reach, and her favourite game is "hide and go jump" with her siblings and human friends.... It's never a dull moment with Pompom around, and you can often find her hopping on and off of a tall cat tree without a care in the world.

Pompom is as outgoing and personable as they come, she is super friendly and gets along great with other cats as well as the humans she meets. Her foster home also has two dogs, and although Pompom and her siblings haven't interacted with them much, it is a great first step to getting used to a dog in their future forever home!

On top of reliably using the litter box like a champ, Pompom is also an all-around great eater who enjoys both wet and dry food.

Pompom prides herself on keeping her gorgeous claws prim and proper and loves a good cardboard scratching post to dig at!