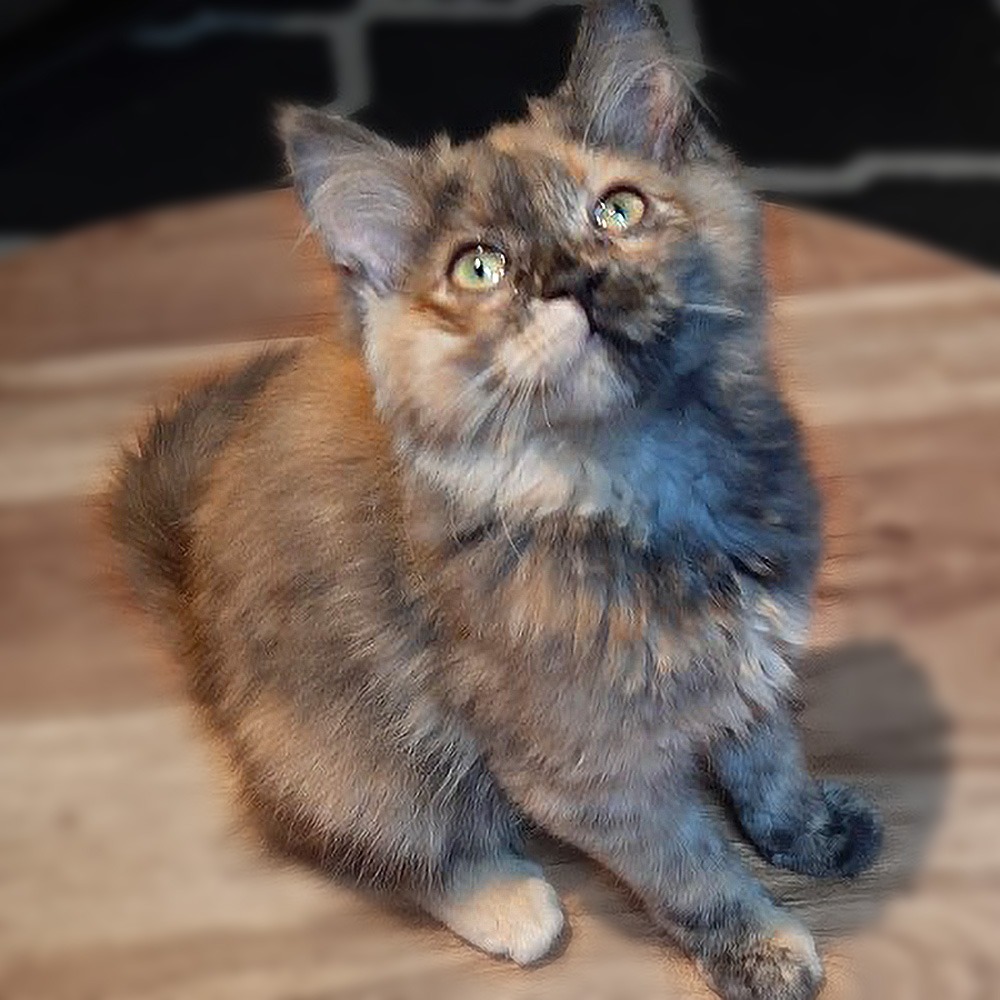 Affectionate and snuggly Molly is one of five sisters from her litter, each kitty is a perfect little lady who is looking for their forever home!

Molly isn't a shy kitty in the least, although she is a little timid until she gets to know you... Once introductions are over, Molly is all over you as your new best friend! She is more than happy to cuddle up to you in bed at night if you let her, or even just fall asleep in your lap throughout the day.

It would be hard for Molly to pick either playing or eating as her favourite pastime, because she loves to do both! In particular Molly is very fond of salmon food, and the plastic spring type toys, as well as ball toys... Be ready for quite the musical performance if you purchase toys with bells, Molly loves to jingle and jangle them all day long!