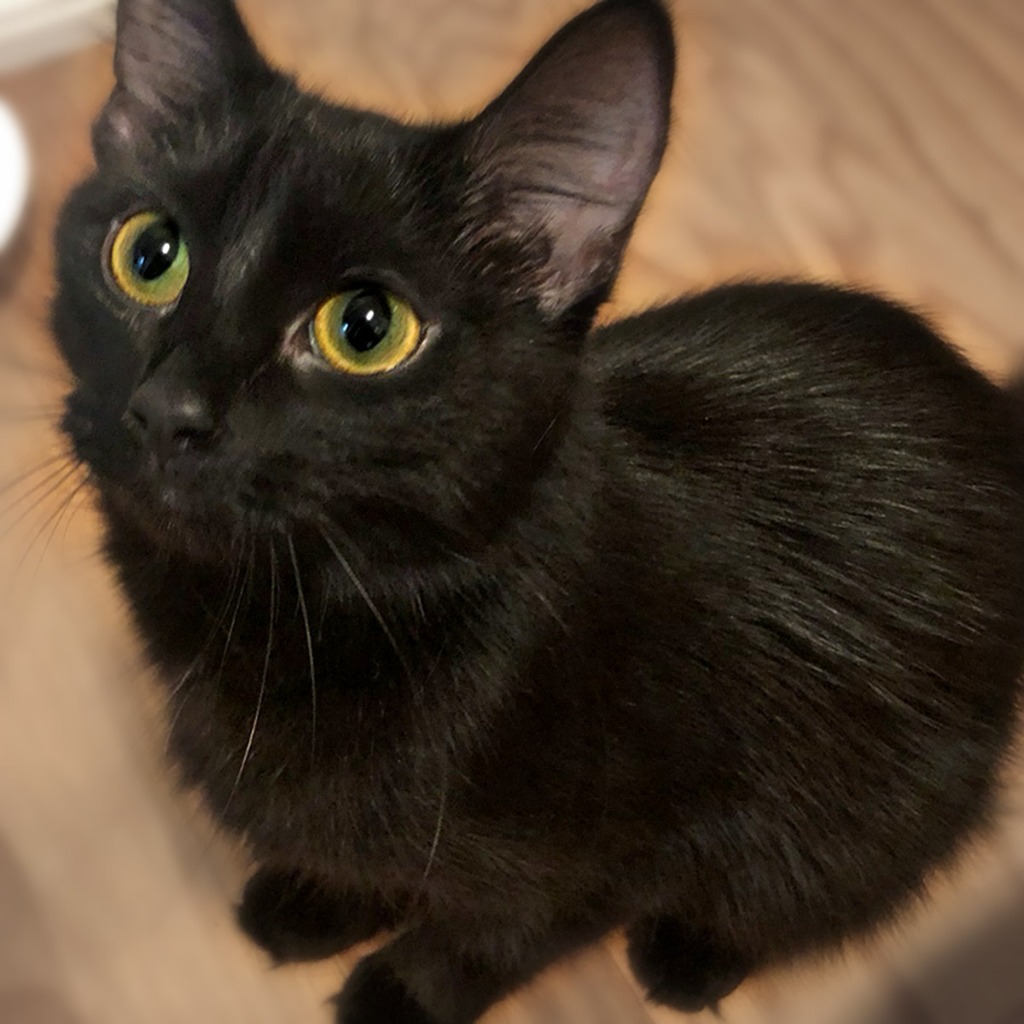 Shadow is a beautiful and shy little kitty who is new to this whole 'living with a human friend' thing, but she's already put her best paw forward and has shown that there's a whole lotta' love just waiting to be let out under her timid exterior! Once Shadow becomes comfortable with you, you're in for a world of snuggles with your new best friend.
Shadow became a member of Furry Friends after her owner realized that their house was no good for this sweet girl - Due to how fast-paced their home was, Shadow really lived up to her name and stayed hidden, they hardly ever saw her for the entire 8 months that they lived together!

Now that Shadow has been in one of our loving foster homes for a while, she has made leaps and bounds with her confidence, and although she is still shy as long as she is somewhere calm she is more than happy to hang out and be a part of the family! Shadow's favourite pastimes include laying on your chest, sniffing out new spaces to wedge herself into (behind a laundry basket, behind a furnace, who knows where else...) and letting you indulge in a belly rub once you two are on good terms. Until you hit the belly-rub stage of your friendship though, Shadow loves to have her ears and cheeks rubbed!

With her new found confidence, Shadow greatly enjoys wandering around her foster home and occasionally meowing out a little 'I'm here! ... That's okay, right?' to make sure that you know where she is and that she knows everything is alright. Unsurprisingly Shadow LOVES treats of all kinds, and by offering her plenty throughout the day she will learn to trust you quicker.

Shadow may still scamper off if you get up too quick or move too suddenly near her, but every day she grows more sure of herself and her safety around us humans. Her most recent discovery is a love of playing with toys, especially a feather wand!

Shadow just needs to be given plenty of patience and lots of love when she moves into her forever home to ensure a smooth transition and a life-long friendship between her and your family. She would thrive in a quiet household where there isn't too much going on that could startle her, and she even gets along well with older children and other cats! All she needs is a chance to shine.