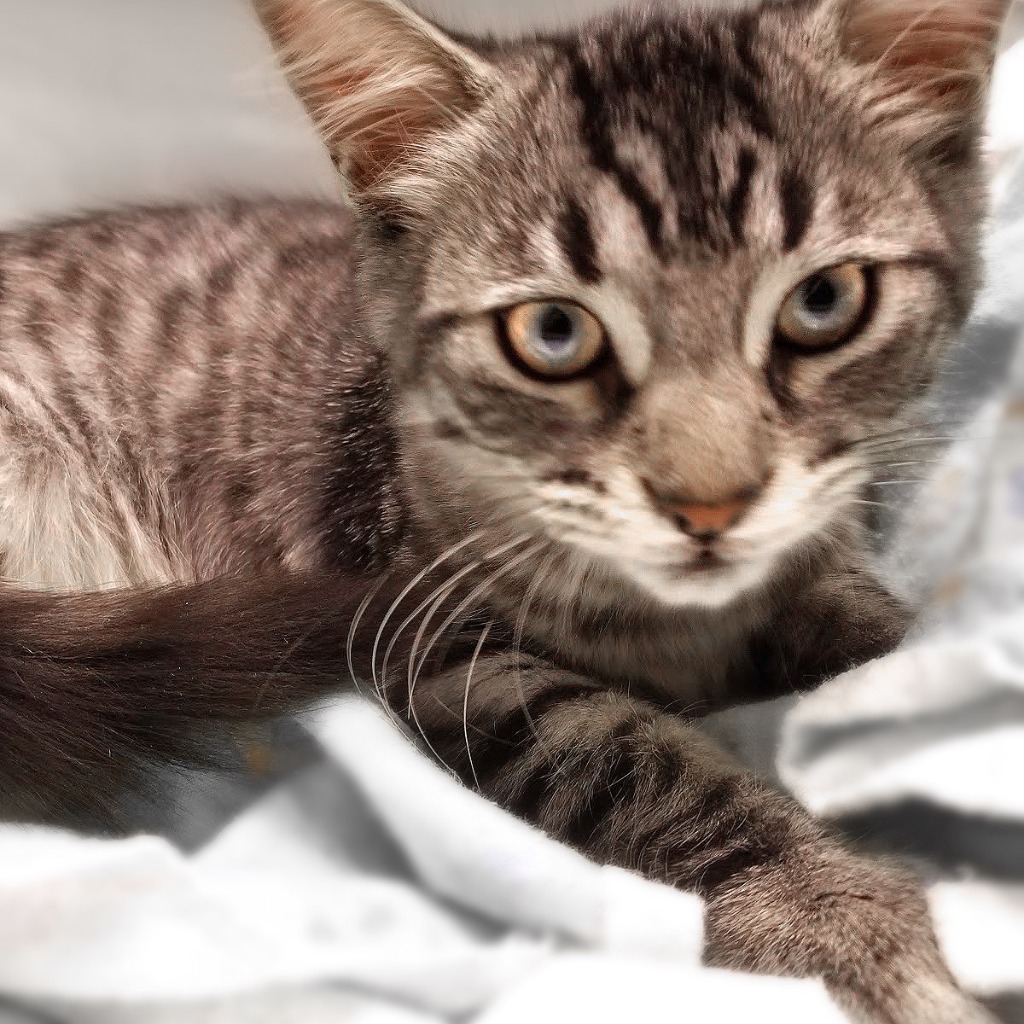 Maple of one half of a bonded pair, she needs to be adopted into her forever home with her best friend and sister, Willow!

Maple is outgoing and adventurous, she's the life of the party and brings her boundless energy with her wherever she goes! When she isn't galivanting around the house playing, she loves to be close to you whenever possible and will often prance around your feet as you go about your day, either asking for pets or waiting in anticipation for you to throw a ball for her to gallop after.

This gorgeous tabby is incredibly smart and has figured out that she loves to drink the cool water from the faucet, and so Maple will come running as soon as she hears the tap running. She also enjoys sticking her head and feet in the water when she isn't drinking it! Maple is a great eater who enjoys plenty of dry kibble to go with her cool sip of tap water, but she isn't a huge fan of wet food.

Maple likes to divide her time between loving her humans and running around with her toys... And it's a hard choice, when she loves both so much! Maple compromised and has decided that by letting you throw toys for her, wiggle play wands or generally invent new games for her, she gets to spend time with her favourite friends AND play until the sun goes down! When she's not busy playing, you can bet that she enjoys a nice pet down her soft back and to be picked up for a short time. Maple is still learning to make time in her busy schedule for cuddles, but she's getting there!

Maple is never too busy for her sister Willow, and sees herself as her shyer sister's protector and guardian. Wherever Maple goes, Willow is sure to follow along and see what her more outgoing sibling is getting up to.

Not only is Maple great with adults, she is also used to older children and being handled by them. She's ready to move into a home with her sister Willow any day now!