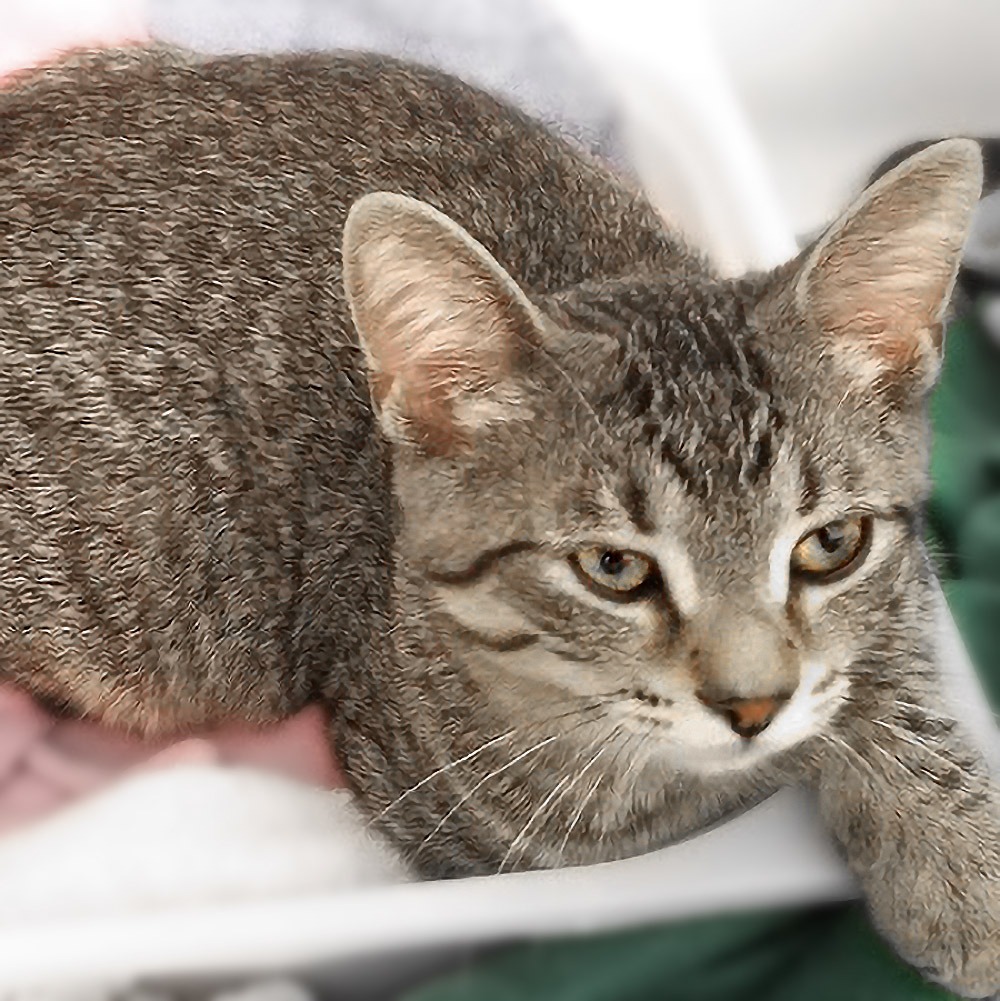 Willow is one half of a bonded pair, she needs to be adopted into her forever home with her best friend and sister, Maple!

Willow is a shy girl with a gentle personality, she likes to take life at her own pace and stay out of trouble... She very much prefers Maple being the one to leap head first into things to test the waters, and Willow happily follows along at her sister's side at a safe distance.

Despite her timid nature, Willow loves to be pet and will come up to you when she wants affection, she will even lay on your lap if you are quiet and offer her a calm place to rest. She has a purr that could move mountains once you start massaging her shoulders and combing her soft fur!

Willow can often be found NEAR the action that her courageous sister creates, but never right in the thick of things. Willow likes to watch and observe whatever is going on around her, but at the end of the day she would rather enjoy the quiet life of napping and resting somewhere cozy. Her relaxed attitude doesn't mean that Willow doesn't love to play like other young kitties though, she just needs to be in the mood!

If you have a plastic spring or crinkly toy to offer, Willow will come out of her comfy bed to chase after her toys if you toss them for her. The crinkly toys are her absolute favourite, and she will put her whole heart into playing once you get her going.

Willow loves her dry kibble but she isn't a huge fan of wet canned food, so as long as she has a generous bowl of kibble, she's a happy girl. Willow is also very proud to let everybody know that she is confidently litter box trained, and uses her litter like a champ!

Willow is great with adults once she gets comfortable with them, and she's even used to older children and their antics. She is more than happy to sit on the kid's laps as long as they give her the pet and scritches that she loves so much.