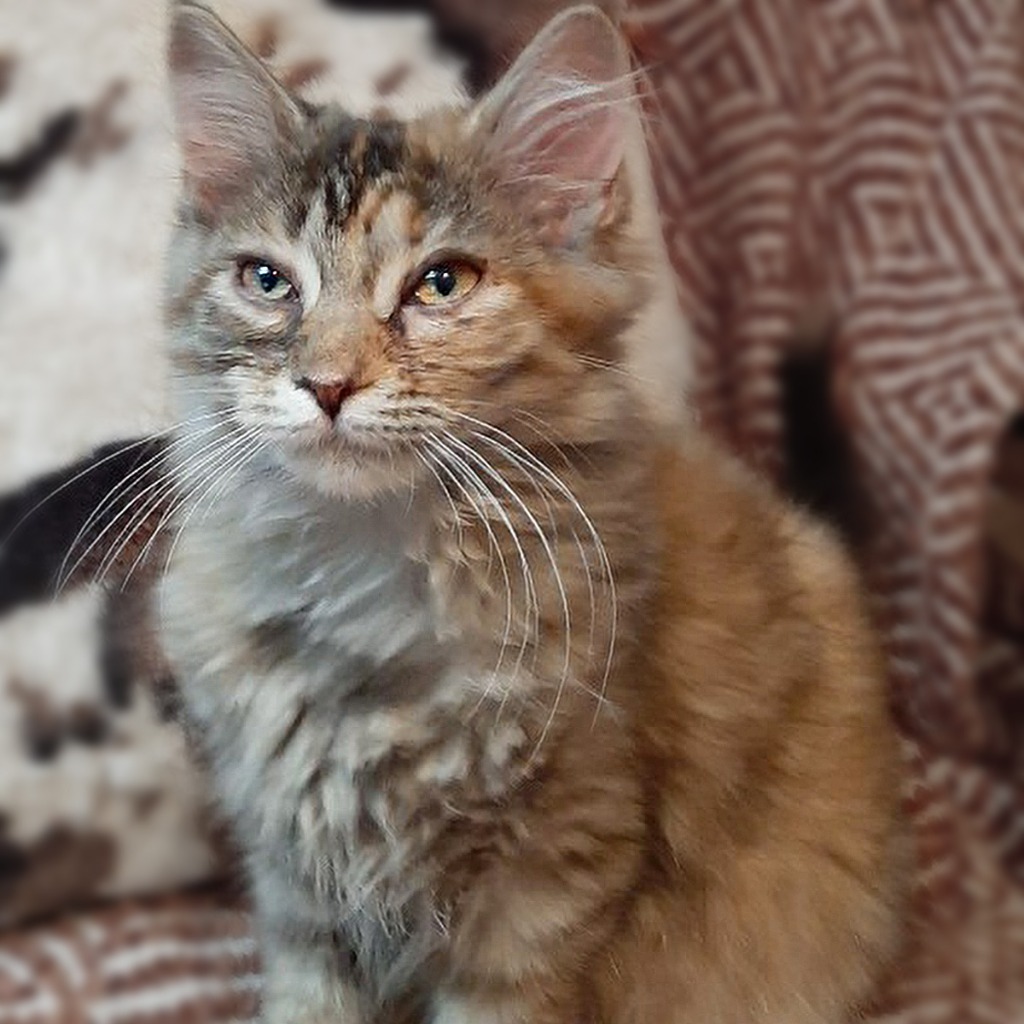 Personable and friendly Wendy is one of five sisters from her litter, each kitty is a perfect little lady who is looking for their forever home!

If you're looking for a cuddly kitty, look no further than Wendy - She LOVES to be close to her humans, and cuddling is always an option as far as she's concerned! Wendy gets along great with everyone she meets, both people and kitties, so she's pretty laid back when it comes to who she spends time with.

Besides being a confident cuddler, Wendy loves to go wild with her kitty toys too. Some of her favourite things to play with are the plastic spring type toys, as well as her play tunnel! Wendy isn't picky though and would appreciate being gifted with all sorts of new trinkets in her forever home.