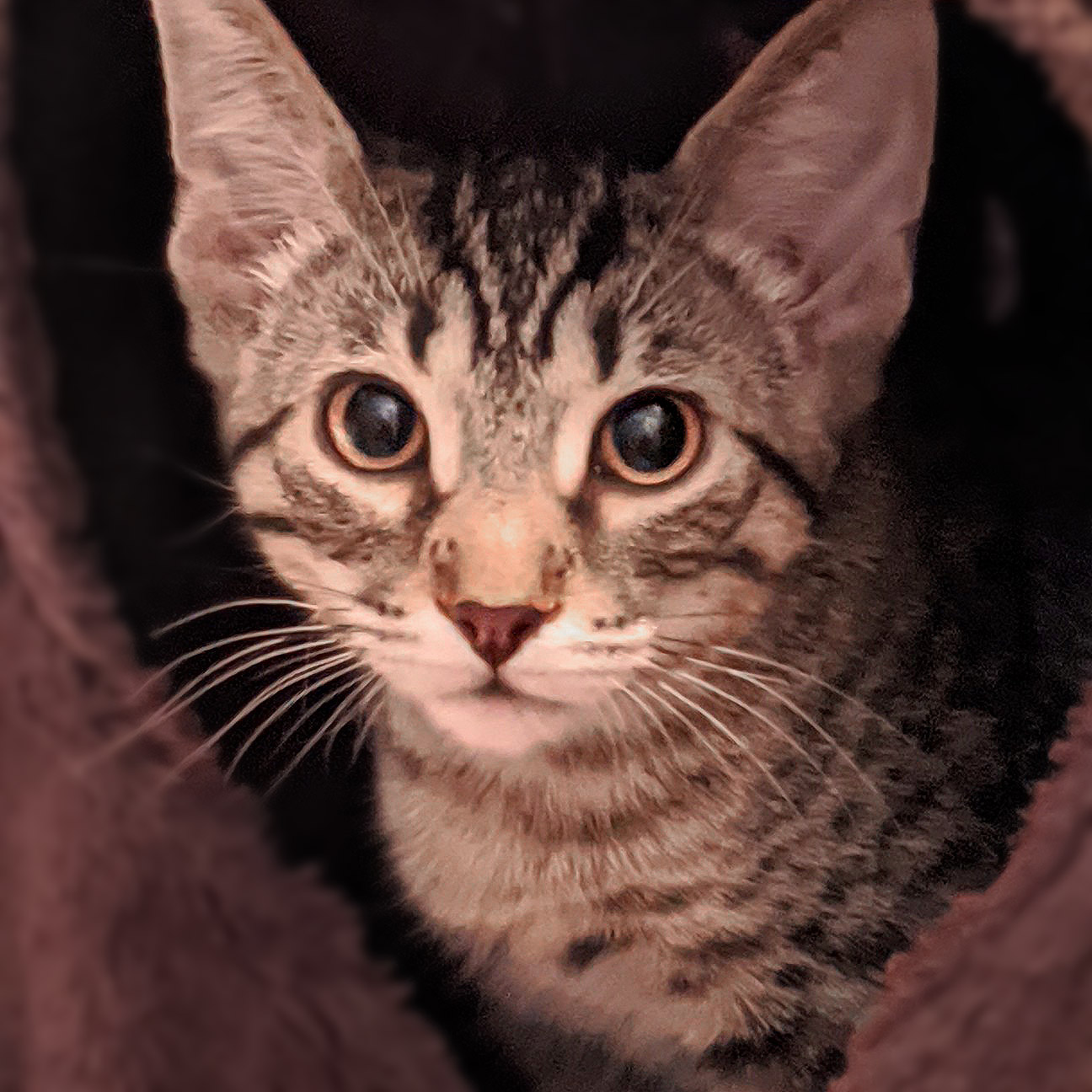 Prince Albert is one of four rambunctious kittens born to Mama bo while she was living as a stray outside!


Albert is a brave and outgoing kitty, he likes to be the first one to investigate any sort of action going on in his foster home and he loves to explore new territory whenever he gets the chance. He's a true adventurer at heart!


On top of being sweet and personable, Albert is quite the little hero as far as he's concerned - Between bravely standing up to the big puppies he has met in his foster home and hunting down toys, you'll always be safe with Albert at your side!