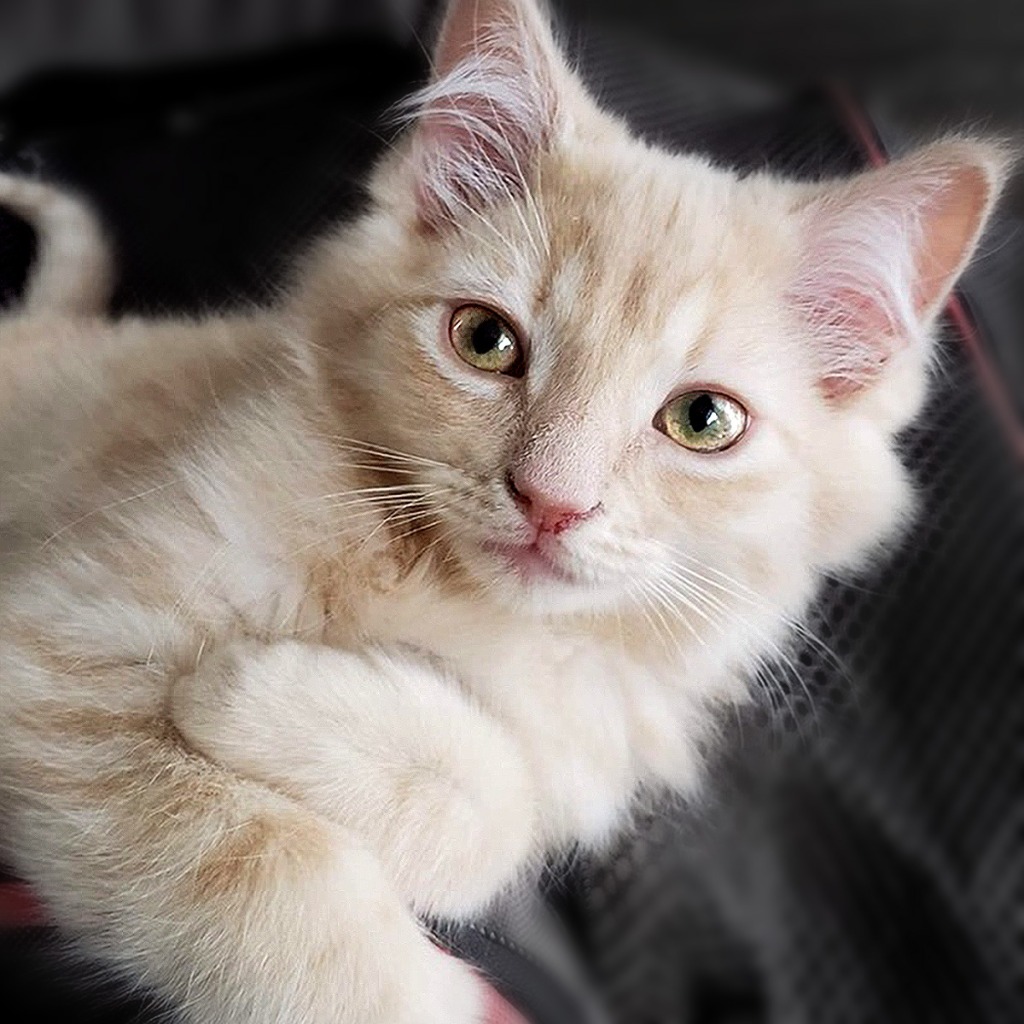 Latte is one half of a purrfect bonded pair, she needs to be adopted with her best friend and brother, Snickers!

Beautiful little Latte is a creamsicle-coloured delight - Don't let her pocket-sized appearance fool you, Latte has a whole lot of personality wrapped up in her tiny frame! Being the runt of the litter has done nothing to quell her thirst for adventure or playful attitude.

If Latte isn't busy playing the day away then it's a pretty safe bet that she's trying to sneak a snuggle or two from her human, she's super affectionate and loving! Latte is very content to spend her time close to the people she loves and soak up some attention all day long.

Latte is one curious kitty, and she will do her best to stick her nose into any sort of excitement that comes her way. Whether it's new toys, new sights or new smells, Latte likes to keep herself up to date on all of the goings-on around her home!