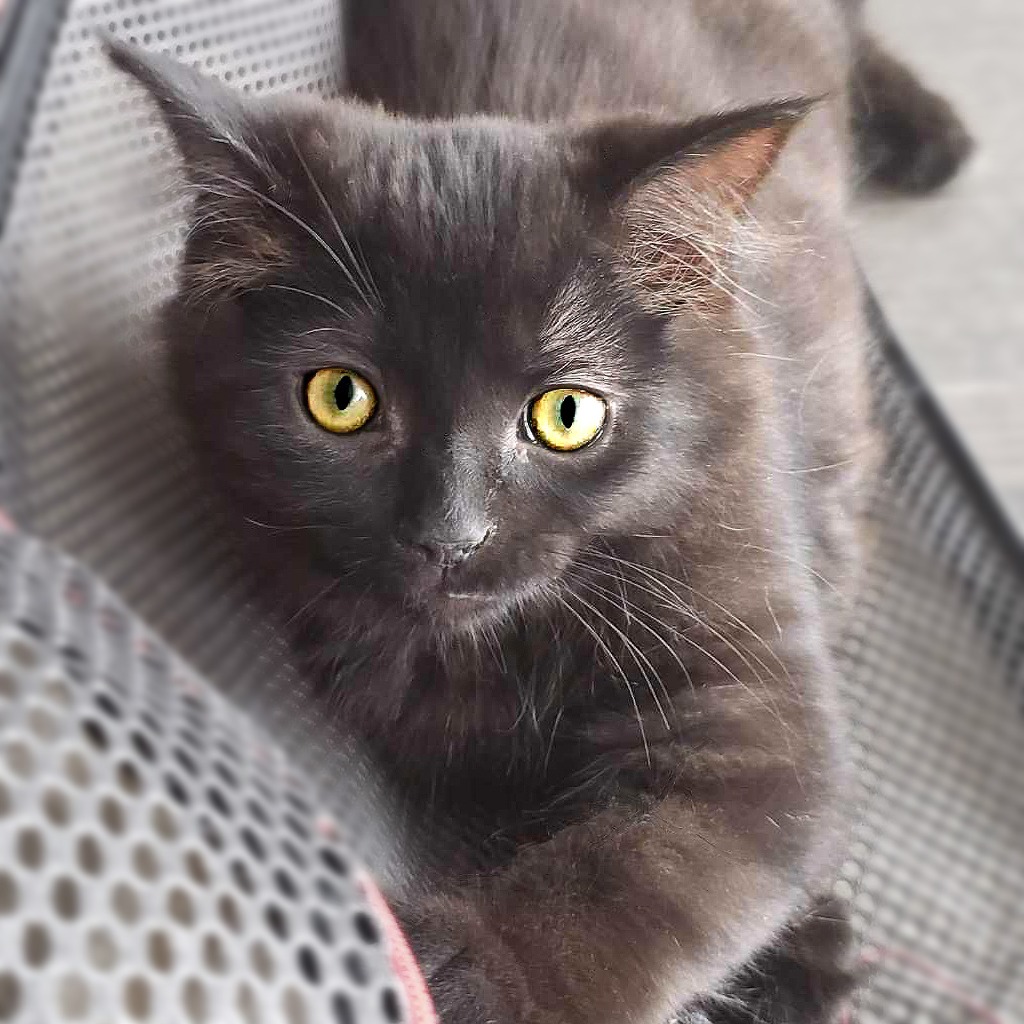 Sweet Snickers is a little on the shy side of life, but behind his timid exterior lies an intelligent and curious kitty just waiting to settle into a forever home! As long as Snickers is given lots of love and patience in his future forever home, he'll have no problem becoming your new best friend.

Throughout the day Snickers loves to gaze at the birds outside of the windows of his foster home, and one of his favourite past times is people watching! Perhaps Snickers sees everybody outside and wonders if one of them may be his future family?

Once Snickers is comfortable with you and your home, he soon shows you that he is one playful kitty... Between his quick wit and curious attitude, play time is always exiting with Snickers!