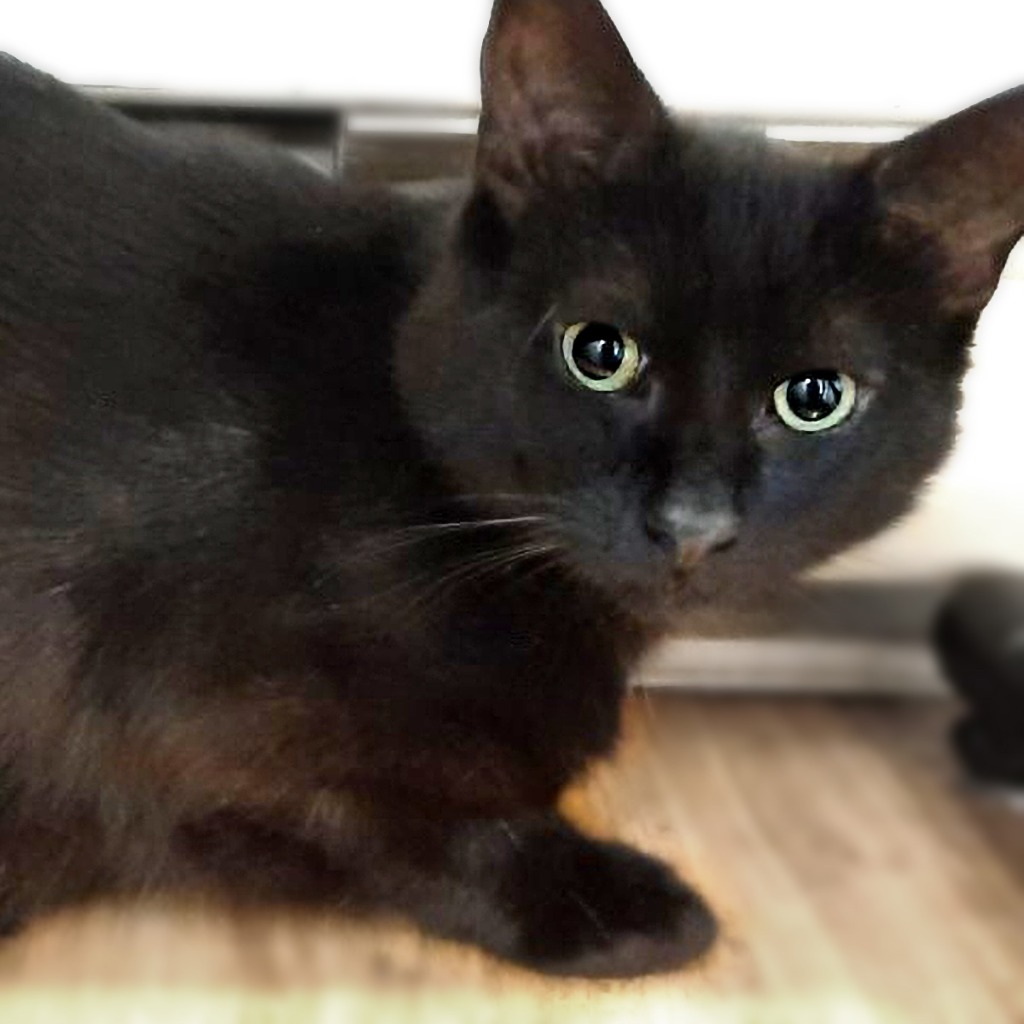 Bonded brothers Blackie and Midnight have come a heck of a long way from when we first met them back in May of this year - They were rescued alongside their many brothers, sisters, and cousins from an overcrowded hoarding situation which resulted in none of the kitties getting the love and care they desperately deserved. After everything they had survived side by side, Blackie and Midnight came to us terrified of humans and unsure of what true safety and kindness was.

Thanks to the dedicated care of their amazing foster family, Blackie and Midnight are two handsome, confident, and AFFECTIONATE kitties nowadays! They are more than ready to pack their bags and move into their forever home together, this pair is going to complete one lucky family. Blackie and Midnight sleep together (sometimes on top of one another), play together, and are simply the best of friends. Their foster mama describes them as 'Kind gentlemen' and 'Polite rebels'!

Midnight, the more slender of the two, is the shyer of the two brothers despite being the first to explore and discover new adventure! He will prowl the house and sit in every windowsill in order to get the best view of the squirrels outside, and he will happily call and chat with you throughout the day. Midnight LOVES his belly rubs and will track you down to ask for them!

Even though he can be a little timid when you first meet, it's not long until Midnight will throw himself into your arms and flop around so that you can get the best cuddles of your life. Midnight's favourite toys are crocheted catnip mice, but if it gets stuck under the couch then Midnight will happily find a ball to entertain himself with... Until you fetch the mouse, Midnight loses it again, and the entertaining cycle continues!

Midnight has wonderful, charming kitty manners and he is very well-behaved in his foster home. He dutifully leaves the house plants un-nibbled, gets along great with humans, and appreciates a clean litter box!