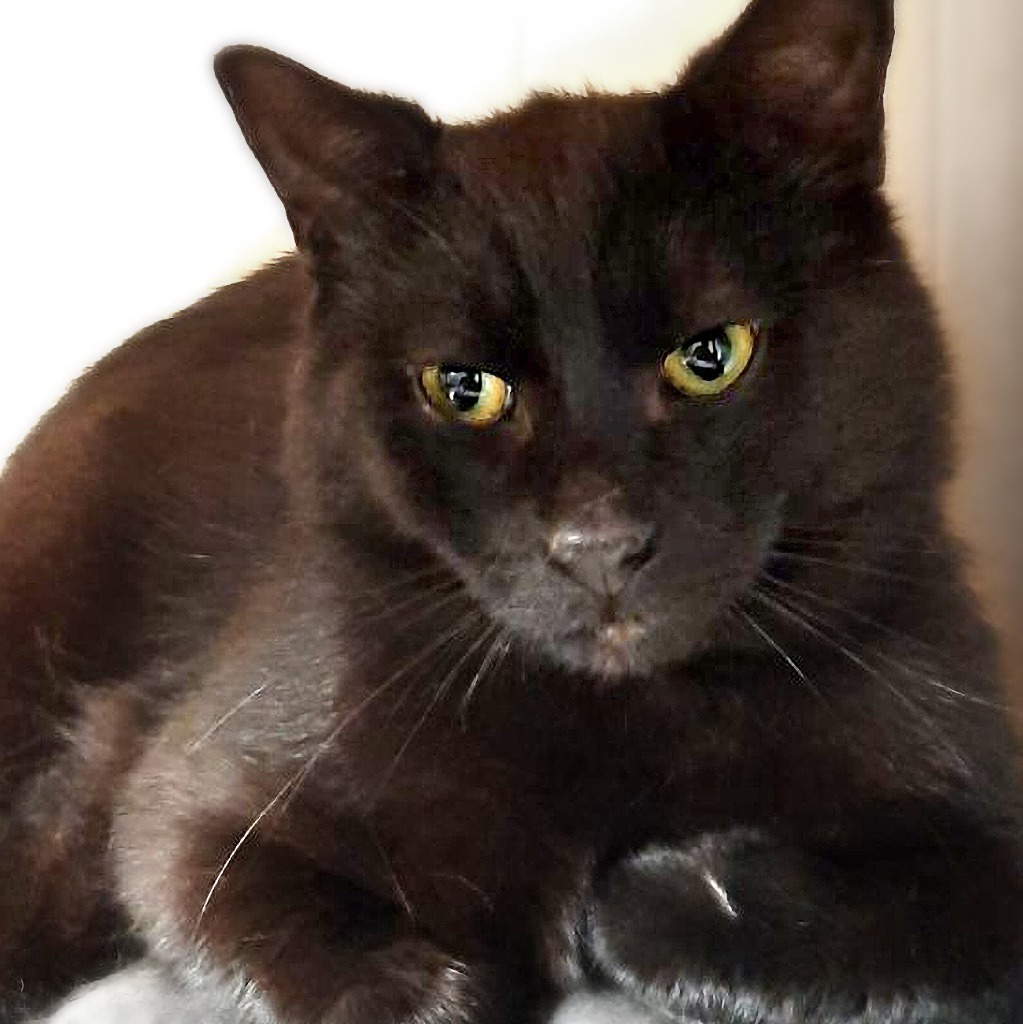 Bonded brothers Blackie and Midnight have come a heck of a long way from when we first met them back in May of this year - They were rescued alongside their many brothers, sisters, and cousins from an overcrowded hoarding situation which resulted in none of the kitties getting the love and care they desperately deserved. After everything they had survived side by side, Blackie and Midnight came to us terrified of humans and unsure of what true safety and kindness was.

Thanks to the dedicated care of their amazing foster family, Blackie and Midnight are two handsome, confident, and AFFECTIONATE kitties nowadays! They are more than ready to pack their bags and move into their forever home together, this pair is going to complete one lucky family. Blackie and Midnight sleep together (sometimes on top of one another), play together, and are simply the best of friends. Their foster mama describes them as 'Kind gentlemen' and 'Polite rebels'!

Blackie is a gentle and quiet kitty of few words, he prefers to communicate with his kind gaze and body language over the happy chatting of his brother Midnight. He is the sturdier kitty out of the pair, and although he likes to watch over the house from a distance rather than getting into the thick of the action, Blackie has no trouble letting you know when he wants some lovin'!

You won't be able to ignore Blackie when he decides that it's time for cuddles, he has an adorable habit of sprawling out on the floor at your feet dramatically to signal that he wants to be picked up or given treats, or just doted on in general. Blackie knows that the closer he gets to his humans, the more snuggles he's going to get!

Blackie's favourite toy is really any ball that he can chase around, but he does have a particular fondness of his crinkly green ball. As a very affectionate kitty, Blackie appreciates a good belly rub followed by chin scratches any time of the day.