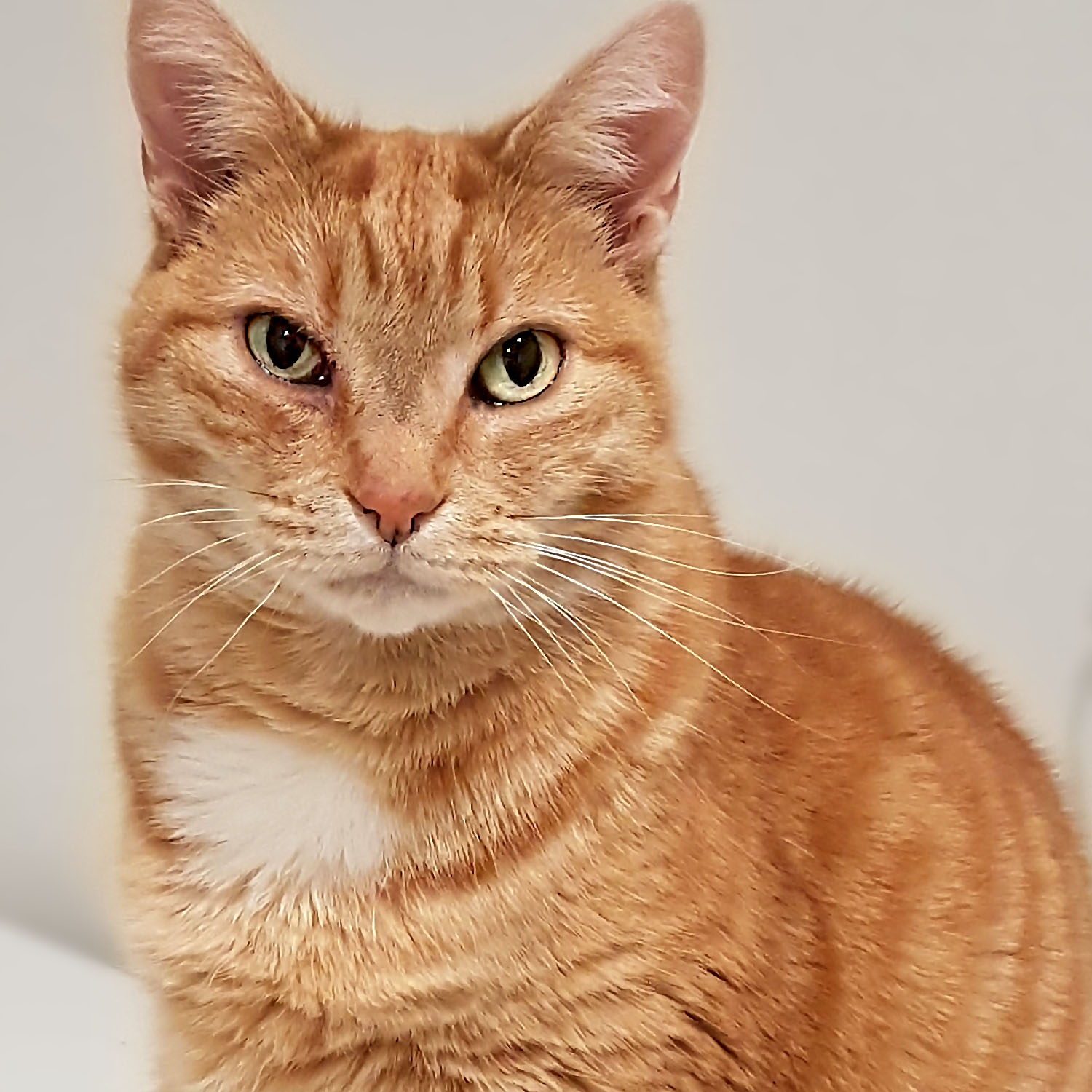 Bonded best friends Polly and Tucker are looking for their forever home!

Polly and Tucker are the same age at just around 9 and a half years old, they are youthful and full of love, perfectly mannered and well-versed on the ins and outs of being the best cats in town. These two became members of Furry Friends after their owner was forced to move somewhere that didn't allow animals, but they're taking the big change of scenery in stride thanks to being able to stay together.

Polly and Tucker are the sun and moon of kitty couples in both appearance and personality, the perfect complement and support to one another;

☀ Polly is generously round, full of boisterous and bright energy. She is outgoing and has a radiant personality that she shares with everybody she meets, no introductions needed - If you are within petting distance, Polly sees that as an invitation! Polly is a confident kitty who has no problem making new pals, and you would be hard pressed not to fall in love with her warm and sunny personality. She's a total cuddlebug with a love of laying on laps, and at the end of the evening she will settle down next to you in bed for a good night's rest after a long day of canoodling with Tucker, flying across the room with toys, and just generally being a good girl!

Tucker and Polly are the whole package and then some, they both have hearts of gold 💛 and are excited to become a part of a family again. They get along great with children and even have experience with dogs! They are up to date on their shots, fixed, and hopeful for a home.