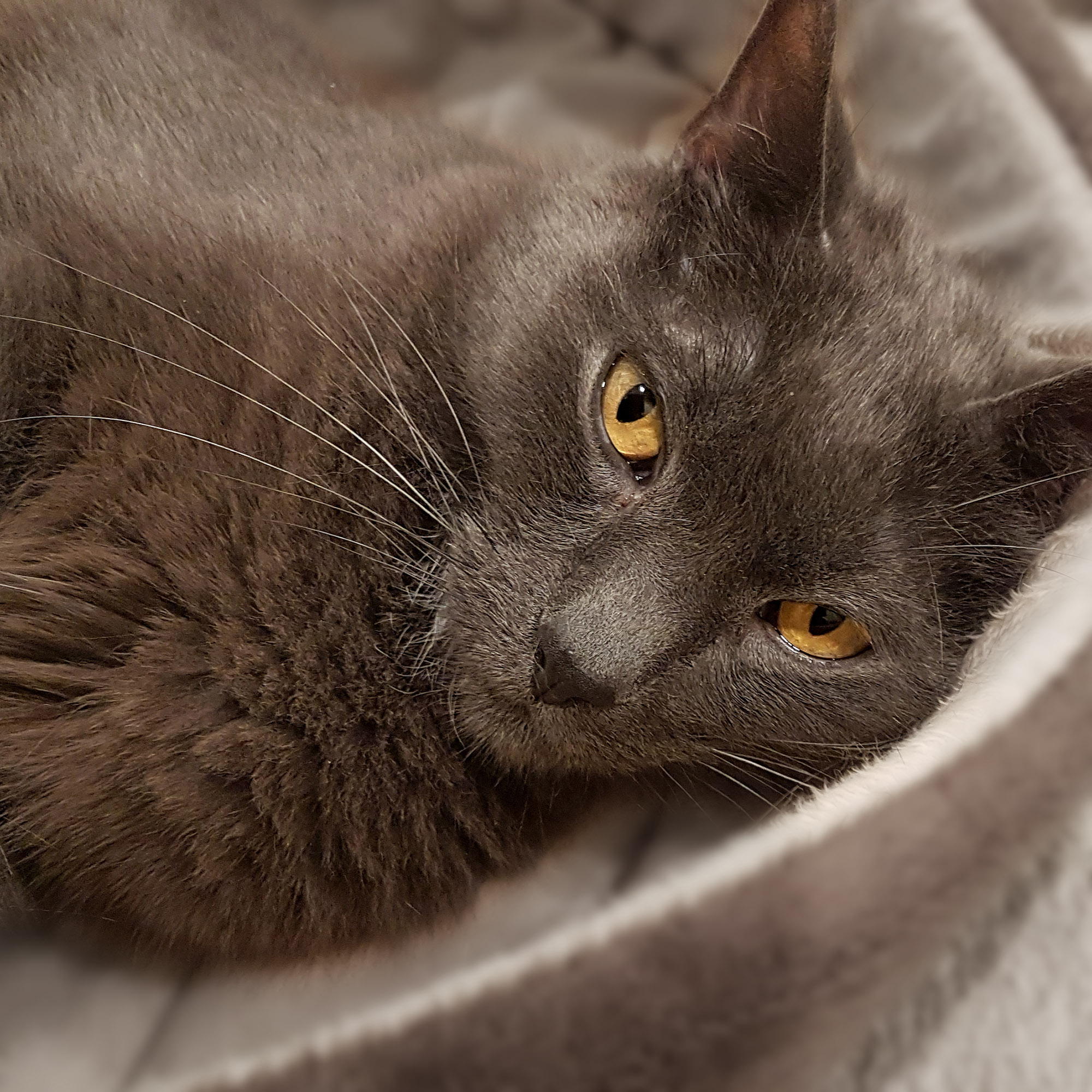 Best friends Tucker and Polly are looking for their forever home together!

Polly and Tucker are the same age at just around 9 and a half years old, they are youthful and full of love, perfectly mannered and well-versed on the ins and outs of being the best cats in town. These two became members of Furry Friends after their owner was forced to move somewhere that didn't allow animals, but they're taking the big change of scenery in stride thanks to being able to stay together.

Polly and Tucker are the sun and moon of kitty couples in both appearance and personality, the perfect complement and support to one another;

🌙 Tucker is mellow and sweet, he has a laid back personality that allows him to take life at its own pace and seek out affection calmly as the day goes by. He has a cool, kindly attitude with a touch of subtle confidence, and just because he's less of a 'piece of the action' kinda guy than Polly doesn't mean that he won't let loose and play when the mood strikes him - He is fast on his feet and very playful, darting after toys and hunting down catnip mice like he's got money bet on it. Tucker is very fond of plonking himself down in front of a window to bird watch, and at the end of the day he will join Polly by your side in bed for a well-deserved nap.

Tucker and Polly are the whole package and then some, they both have hearts of gold 💛 and are excited to become a part of a family again. They get along great with children and even have experience with dogs! They are up to date on their shots, fixed, and hopeful for a home.