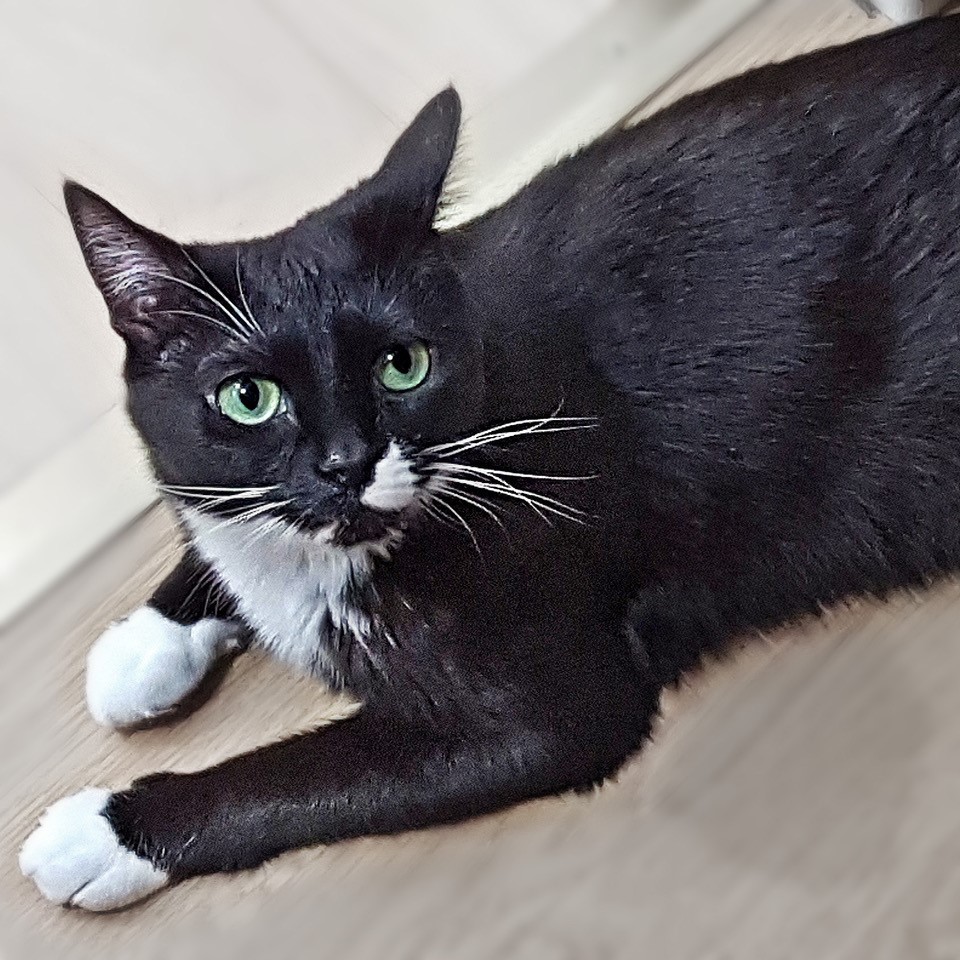 Are you ready for a gorgeous tuxedo kitty who has plenty of love and affection to give? Our beautiful two-year-old Ivy is full of energy and excitement for the big wide world around her, she is loyal and steadfast in her friendship to her human family, and she's even got a little bit of a wonderfully sassy cattitude to top off her sparkling kitty resume!

You would hardly recognize Ivy from when she first made herself known in one of our foster homes - Ivy was surrendered after her human parents went through a nasty divorce, forcing Ivy to pack her bags and head out in a whirlwind of change. Nowadays thanks to the loving TLC from her awesome foster family, Ivy's got that sparkle in her eye and pep back in her step, and she's ready to become somebody's newest furry family member.

Ivy truly is the whole package if you're looking for a new best friend - Confident, perfectly mannered and always happy to be by your side. What more could you want from a pretty young kitty like Ivy?

Besides being warm and affectionate, she's also incredibly smart and savvy when it comes to sussing out new adventure or things to do - One of Ivy's favourite tricks that she's learned is that if she waits by the sink faucet long enough, a human is likely to come along and turn it on for her to get a cool sip of water, just like magic! Ivy also knows that the best way to keep herself looking sharp is to polish her claws on scratching posts, whether they're made out of cardboard, wood, rope, they're all peachy for Ivy to use!

You may be able to tell from her photo, but Ivy also has quite the fondness for plastic bags as well... She's a little quirky like that, but we love her all the same.

If Ivy could choose, she would spend all day as close to you as possible, just an arm's reach away in case you need her to let you know how much she loves you and appreciates your company. She is always happy to be near those she loves, and the less time she has to spend alone, the better!

Ivy is hoping to find a home with no dogs or other cats, she wants to be the apple of her future family's eye and not have to compete for the spotlight.