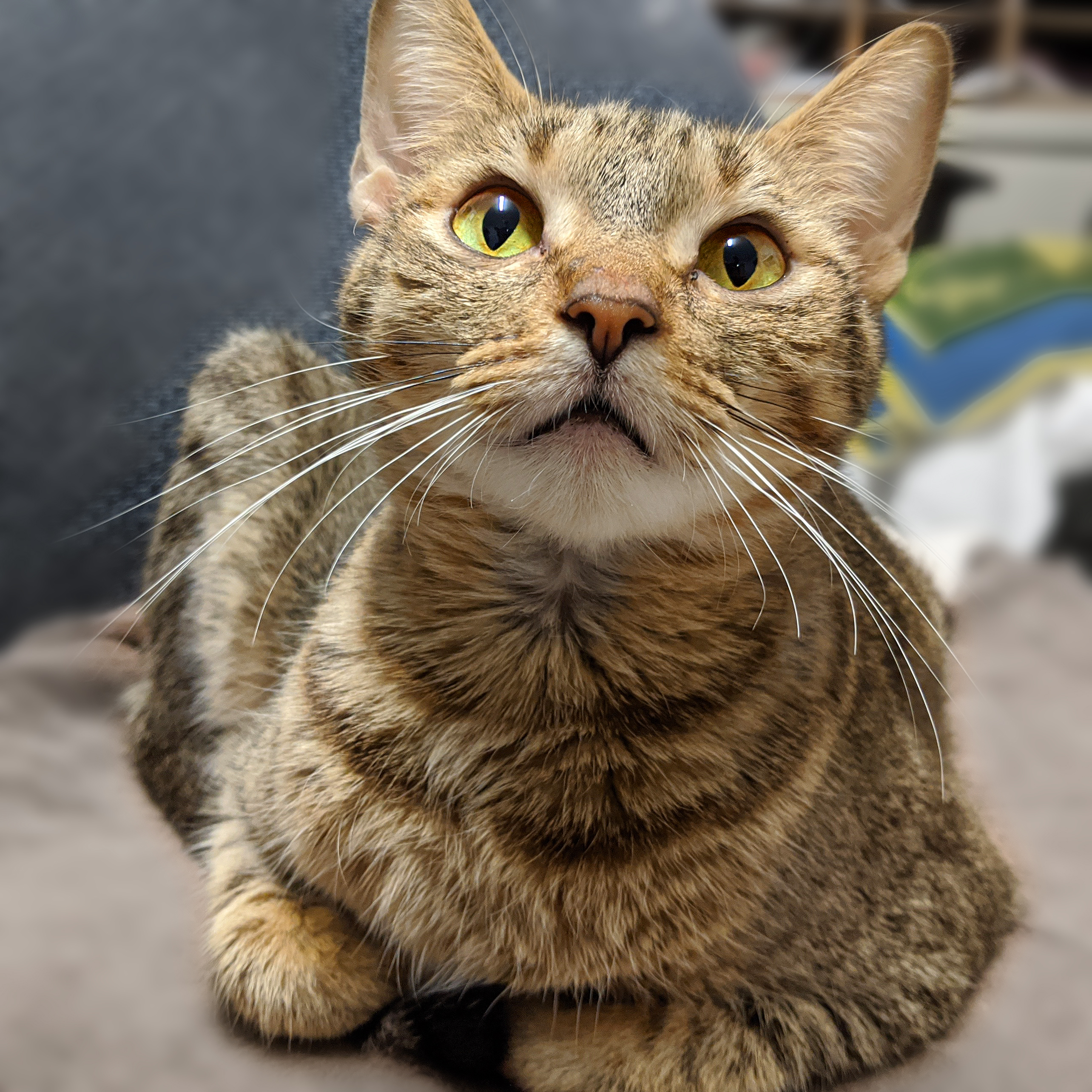 Athena is a part of a bonded pair, she has to be adopted and go home with her dashing gentleman Gibby! They love each other dearly and support one another through everything.

Athena is a sweet and joyous little girl, she likes to take life by the horns and run head first into every adventure! She's not afraid of anything that comes her way, and she prides herself on being Gibby's little spitfire girlfriend - She keeps her old man out of trouble and makes sure that anybody who comes near her little family will treat them warmly and with kindness.

When Athena first became a member of Furry Friends, she was thoroughly roughed up from her time outside - She was frail, malnourished, and her skin was an open book of injuries. Despite how unfair life had been to Athena, she was excited to see our volunteers from the moment she arrived! She put her trust in us and allowed our volunteers to pet and care for her with no trouble at all, Athena was just so content to finally be safe and warm.

It's been long enough now that Athena's physical wounds have all healed, but she still has a tiny proud warrior's attitude and isn't scared to stand up to our more bossy kitties and let them know that she's not to be messed with... Especially if her gentle Gibby is around!

Athena has no trouble bonding with every person she meets, she will excitedly call and meow to you when she hears you coming, and throw herself on the ground in front of your feet to try and get you to rub her chubby belly. It's safe to say she's a good eater, and she enjoys her fair share of snacks in between meals. Athena loves to stand on your lap and she will scale up cat trees and desks to put herself right in front of your face so that you can't miss her looking for attention!

As an adventurous and playful girl, Athena will need plenty of toys to spend her days chasing after at Gibby's side. She loves lasers, balls, and will play fetch once in a while! Athena gets along great with children, and she learns to get along with other cats after a while.